What to do when your hot water heater busts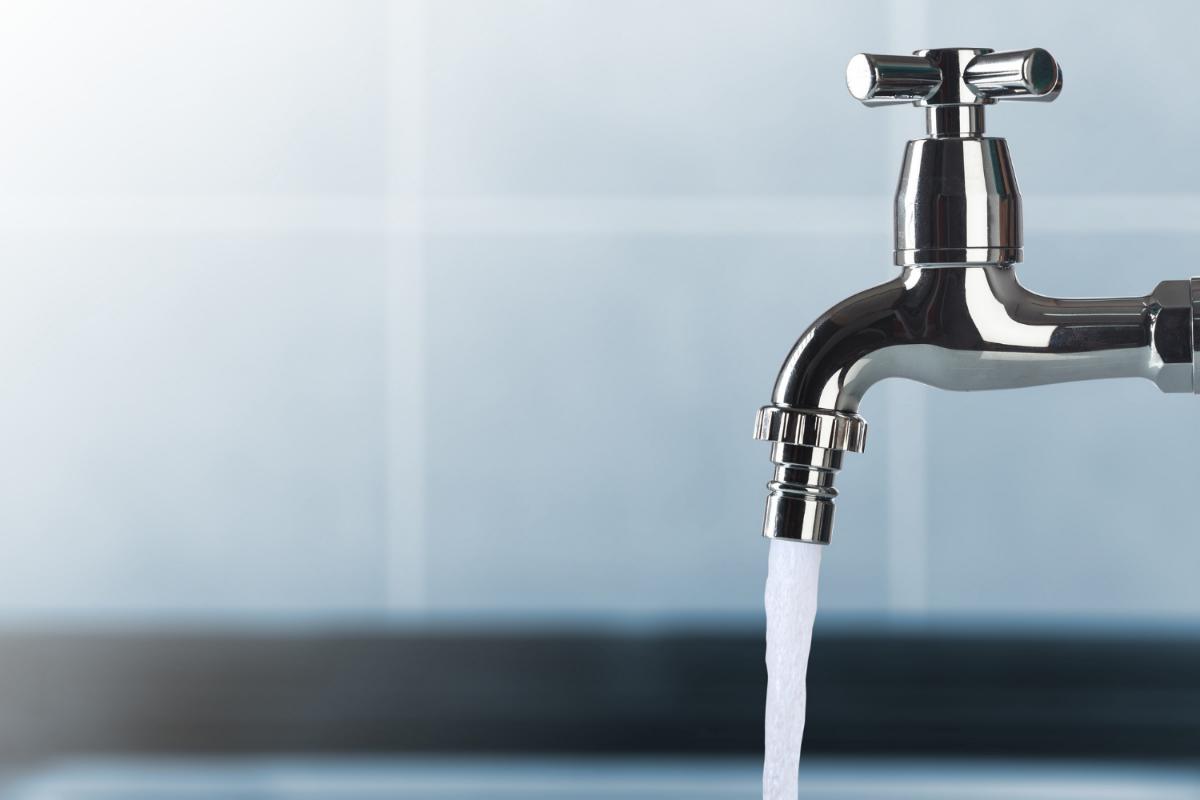 You come home or to your business location and water is pouring out the doors, or worse you wake up step down out of bed and your feet go into a few inches of water or if you're lucky just a wet floor as you were able to stumble upon your water heater leak before it has gotten to the worst case.
You immediately think what is all this water from? Maybe a freak flash flood in the middle of the night from a passing severe storm, a busted sink water line or pipe, maybe the toilet overflowed or the water line busted, or maybe it was the ice maker line burst. All of these are possible, but more likely it is your hot water heater, the single most forgot about appliance in your house or business, hidden away for years waiting for the most imperfect time to burst and ruin your home, belongings or merchandise.
A water heater on average will last 10 years, and regardless of how great the exterior of your hot water heater looks, it's not the outside that counts, it's the tank on the inside that over time corrodes and springs a leak which first fills the overflow pan if you're lucky to have one, or even better a cutoff switch inside your overflow pan that turns the incoming water to the hot water heater off to prevent a massive flood, but likely not so the water keeps flowing until someone manually turns it off.
So what do you do now that you know where the problem is? Simply follow our step by step to recovery from a water heater leak and get your day back on track. The process to get your water heater back up and working is pretty straight forward but there are some steps that you should under no circumstance overlook or bypass as they are the difference between recovering thousands of insurance dollars to repair or replace damages caused by your hot water heater.
1. TURN OFF THE WATER SUPPLY
You should first turn off the water, however doing so could be tricky, it's best to turn off the water at the hot water heater cold water supply line, however this could put you into a dangerous position with an electric hot water heater, as electricity could be flowing around or through the hot water heater, so it might be best to find your whole house water shut off which is normally outside, but in colder climates could be in the basement or on an inside wall in a utility room, which is also likely to be where the hot water heater might be. We suggest using best judgement on where to turn the water off, just be cautious and aware of your surroundings.
2. TURN OFF HOT WATER HEATER ELECTRICITY OR GAS
ELECTRIC HOT WATER HEATER
the next thing you should do is turn off the electricity to the hot water heater and or the gas. You can normally find near the hot water heater a shut off which could be a light switch, or a breaker box turn off switch or if neither of those then go directly to your main power panel and locate the breaker which should be labeled water heater and flip the breaker to the off position.
GAS HOT WATER HEATER
The next thing you should do is turn off the gas to the hot water heater which can be done by looking near the water heater for a red or yellow handle or knob that is attached to a metal pipe that is going to the water heater, given that the gas was already on, then the handle or knob should be turned to the off position as indicated on the handle or knob, if no clear instruction can be read on the handle or knob then attempt to turn the handle or knob in the opposing directing that it is currently in which should likely put the handle or knob crossing the pipe instead of in line with the pipe. If your shut off is a turn knob then you should turn the knob in a clock-wise direction until it no longer turns.
If you smell a slight bit of gas immediately after turning the gas off this is normal, however, if you still smell gas after a minute or you hear a hissing sound when the gas is not off or not completely off and you should take caution to quickly turn off the gas fully. If you are unable to turn off the gas via the handle or knob then you should immediately proceed outside to your main gas shut off and turn the knob the opposite direction or following the indicator to turn the knob to the off position.
3. OPEN HOT WATER HEATER PRESSURE RELIEF VALVE
If your hot water heater pressure relief valve has a pipe attached to it you can set the valve to open to release built up pressure, only perform this step if your hot water heater pressure relief valve has a pipe attached to it which goes either into the wall or into a drain, if the end of the pipe attached to the pressure relief valve only goes to the hot water heater overflow tray do not open the valve as excess water will likely overflow the tray if it hasn't already, also if the hot water heater pressure release/relief valve does not have a pipe DO NOT open the valve (this is unlikely but some states do not require a draining release).
4. CONTACT A LICENSED PLUMBER
It's time to start getting things back in order, find a local plumber or plumbing company who can remove, replace and install your new hot water heater or aid in turning off all water, electric and or gas, you will want to keep your old hot water heater around until the insurance company or public claims adjuster have taken photos of the unit, it may be removed by the plumber to inspect or replace with a new unit as most insurance policies do not cover a replacement of a hot water heater, or the removal and installation costs, this cost is your sole responsibility and can range anywhere from $750-$3500 depending on how big your hot water heater is, the location of your hot water heater, whether a permit needs to pulled, and any additional plumbing which will might need to be done to bring outdated plumbing up to date to meet modern building code(s).
5. CONTACT A PUBLIC ADJUSTER
You should contact a Public Adjust such as us, as our local staff here at Five Star Claims Adjusting who service the entire Orlando, Melbourne, West Palm Beach and Fort Lauderdale areas can review your insurance policy and help determine your next steps as some policies have varying coverage for damage mitigation, damage coverage, and strict requirements that must be met in order to properly place a claim. If you do not follow strict guidelines as outlined in your policy and sometimes in very small print you could be setting yourself up to cover the entire cost of repairs.
This is why it is important to let our friendly team of public adjusters complete a review of every detail of your insurance policy, the damage and potential for a claim as well as advice if needed on how to find an emergency mitigation company which can take care of water removal and clean up, drying out and mold prevention.
If your insurance policy has coverage for flood caused by appliances or hot water heaters and you would like us to aid you in navigating the complex insurance claim process you will be asked to sign an agreement to hire us as your Public Adjuster, you can expect to pay nothing upfront to us as we are not owed any monies unless we are able to collect funds for you from your insurance company, and typically our commission/fee is in the range up to 20% of the total amount obtained from the insurance company, this percentage will and must be outlined in the agreement up front as to keep our services fair and straight forward.
Once you have signed an agreement with us we will perform a complete analysis of the property damage, take photos if needed, take measurements if needed and provide you with information and outline of next steps.
6. CONTACT YOUR INSURANCE COMPANY
Now that the water is no longer flowing and a plumber is on the way to repair/replace the water heater and you've contacted a Public Adjuster and had your insurance policy reviewed for potential shortcomings or insurance coverage in your insurance policy it will now be the time to contact your insurance company to make them aware of the situation, letting your insurance company know immediately after the incident shows a sign of good faith from you to resolve in a timely manner and to show that you are serious about seeking damages against your insurance claim, you should however not agree to any amount of money to cover damages or offer to cover damages and exchange receipts for coverage.
Your insurance company will ask you questions about how and when the incident happened, however you should only answer what you feel is necessary to complete starting a claim, do not admit fault or state there could have been an issue, leave fault and blame to professionals who will examine the entire area and the hot water heater, water lines and any other probable causes.
If you insurance policy provides coverage for damage mitigation, then you should continue to the next step in the process otherwise you will need to begin cleanup on your own, most big box stores sell large 5 gallon or larger shop-vacs which can have a water vacuum nozzle attached to aid in quickly removing water from a tile floor, or you may still need to contact a professional if you have carpet or extensive flooding where drywall and base boards have been soaked.
7. CONTACT AN EMERGENCY DAMAGE MITIGATION COMPANY
If you insurance policy will provide coverage for a damage mitigation company, you should make your next phone call to a license mitigation company who will arrange payment directly with your insurance company for their services, if you are paying from your own pocket for this service due to your insurance policy not covering mitigation services then you should get several quotes from local providers and also national providers.
When hiring a mitigation company you should expect that they will provide a complete service that should include removing base boards if effected, removal of any drywall that is fully saturated and swelling or removal in areas where air ventilation will be required, removal or ventilation holes to be drilled in cabinet kick plates, placement of large high velocity drying fans, industrial quality dehumidifiers, air quality filtration systems and ventilation hoses attached to cabinet kick plates to dry hard to reach areas, if the area effected is a large area or an entire floor it is common for temporary plastic sheet divider walls to be placed to keep the extremely high temperatures (sometimes temperatures may reach into the 105+ Fahrenheit range) that are required to promote water evaporation, this temporary wall will keep undamaged areas of your home or business isolated, which will also allow you to carry on about your life for the next several days while the fans and dehumidifiers dry out the affected area, this effected area should be avoided by all including pets, and should be examined daily by the mitigation company to check air temperatures, humidity levels and overall drying progress.
Upon a successful dry out of your property all the mitigation equipment will be removed and you will likely be left with a few weeks or months depending on your insurance company and public adjusters negotiations on final damage claim amounts, where you might have to be in limbo as the claims process is underway, this is completely normal and should be expected as your insurance company will likely have a number which they will present to you which will almost never cover the entire damage amount, this is where the strength of having your own public adjuster comes in, a public adjuster is there to make sure you get a fair amount for the damages and it is also their job to provide evidence to justify and backup your claim and support you in any decision related to the claim.
You should not settle with your insurance company without first considering all aspects of repairing the damages, including what demolition, repair, construction, cost of goods, services, labor, permits, plans and designs will total.
PUBLIC ADJUSTER DAMAGE ESTIMATE
Once we or your public adjust has had time to take everything gathered from your property damage assessment formal property damage estimate will be created which will then be presented to your insurance company to show the damage amount to repair damages, this process can take a few weeks from the time of damage as likely the insurance company has already had their own claims adjuster schedule and visit your home or business to do their own estimate of the property damage, this estimate will likely be well below our or a public adjuster working for you.
Contact us today to see how we can help you navigate your claim