How to Handle a Burst Pipe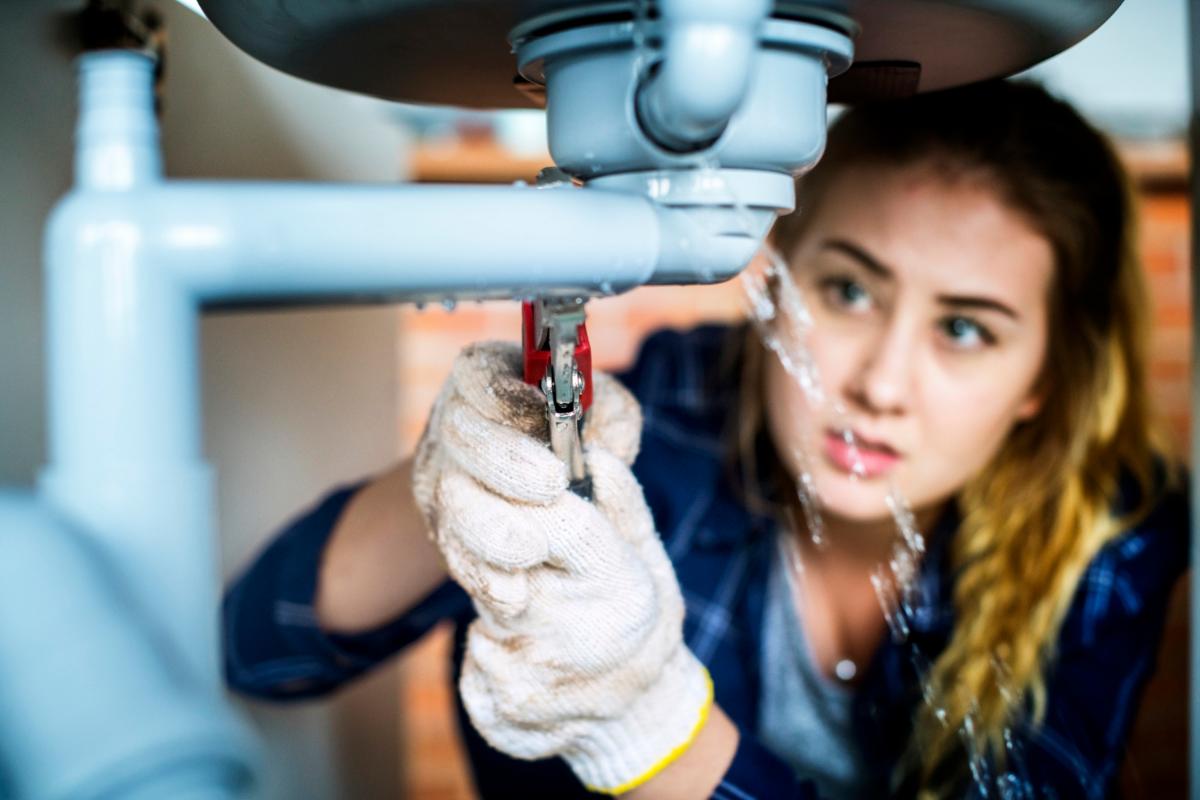 Are you anxious about having a pipe burst in your home? When a pipe bursts, it can cause extensive water damage that can destroy your walls, ceilings, floors, and many belongings. Water damage can also ruin many electronics, like expensive televisions and other technology. These incidents often lead homeowners to file a property claim with their insurance company to receive compensation to pay for replacements and repairs. Before you get the claims process started, there are a few steps to take to properly handle a burst pipe.
Turn Off the Electric
One of the first things you should do is turn off the electric in the flooded area. This is essential for preventing electrocution or shock. Anytime you have water flooding your home, you will want to turn off the electric first and foremost. If you try to clean the water, you may be at risk of electrical shock through the water.
Stop the Water Source
Find the source of the burst pipe and shut off the water valve that leads that direction. This will prevent any further water from flooding the area, which will prevent any additional damage.
Collect Any Undamaged Items
Before you start to clean up, take any undamaged or untouched items out of the affected area. By doing this, you prevent additional damage and spare these items from being affected by the water. Take these items to a safe and dry area.
Contact Your Insurance Company
If the damage is extensive, you will want to contact your insurance company to tell them about the incident. This will begin the insurance claims process, which involves many contractors and property and damage evaluations. Give them a call to get the process started.
Document All the Damage
Anytime you are dealing with property claims with your insurance, you should document all the damage. Writing a comprehensive list of any property, belongings, and electronics that have been damaged by the water will only help you later when it comes time to negotiate your compensation. Start this list immediately while the event is still fresh in your mind.
Remove Water and Dry the Area
Take the time to remove any water that you can, and start to dry the area. The insurance company will want to see that you mitigated any further damage from occurring, and this will work in your favor as you begin to restore you home. If you need to, you may also want to contact a water restoration company to professionally perform this job.
Contact an Insurance Adjuster
Anytime you file an insurance claim, you may also want the help of your own public claims adjuster in central Florida to take care of you throughout the process. When you have the advocacy of these professionals, we will work hard to get you the insurance money you need for restoring your home.
These are a few of the steps you'll want to take to deal with a burst pipe in your home. Anytime you are working with property claims, you want to trust professionals to be on your side. Our public claims adjuster in central Florida will be with you each step of the way to ensure that you are heard. Contact us to hear about how we can help with your insurance claim today.