Four Common Types of Insurance Claims after a Hurricane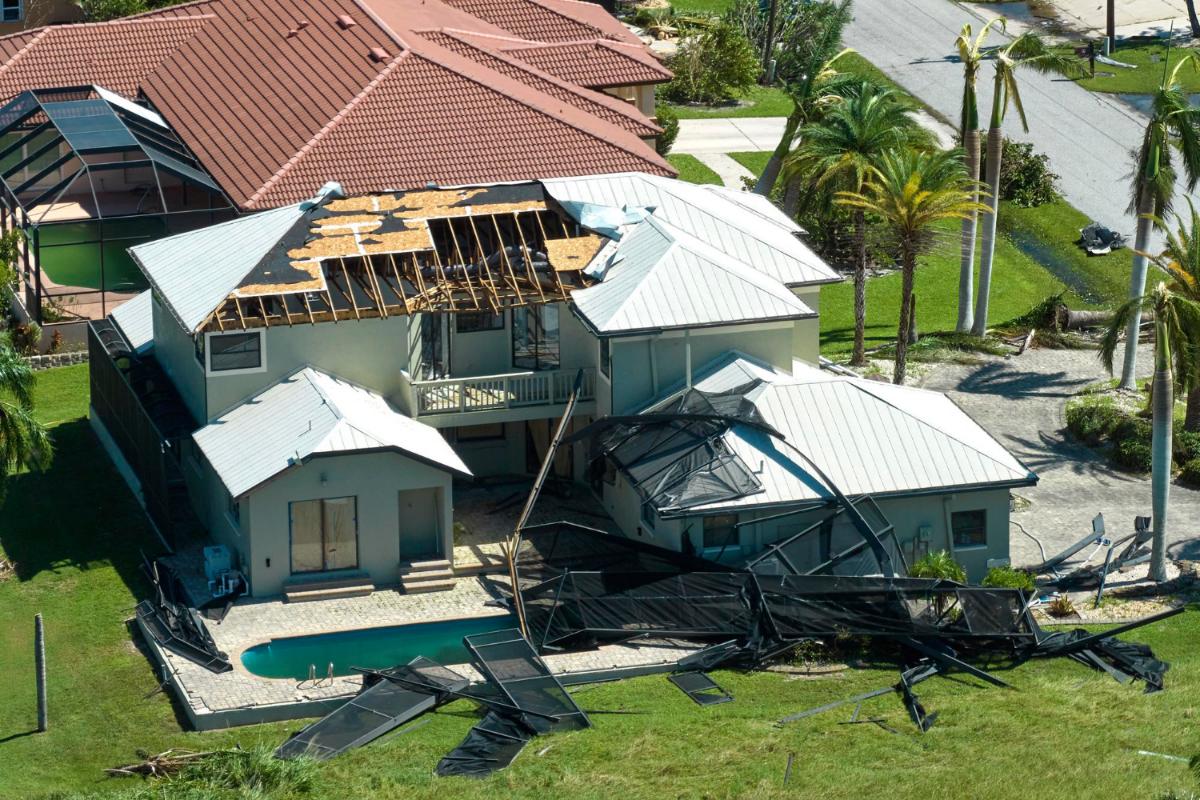 The US records that of the weather disasters since 1980, hurricanes have caused the most damage. These damages are categorized as billion-dollar disasters, and they have led to many property claims in central Florida. It is thus an absolute thing to expect some form of property damage with every passing hurricane. These are some of the most common types of insurance claims that have occurred as a result of hurricanes.
Damage or Collapse of Your Roof
When hurricanes listed under category 4 come in at their tremendous speed of 130 to 156 mph, even the strongest roofs can get torn or ripped off your home. However, having this damage covered in your insurance claim is affected by quite a few factors. What was the time of purchase of the roof? Was it in need of repair before the hurricane? All these factors are to assist the insurer in judging the condition of the roof before the disaster. If your roof has been in good condition, you may get full coverage of repairing your roof or even get a new roof! You might, however, face certain issues preventing your claim from being accepted, but hiring an expert insurance adjuster can ensure you put your best foot in the process.
Interior Damage
After your roof gets damaged, just as about anything else attached to your house can get damaged. Most homeowner policies cover your dwelling with all its built-in appliances, so you shouldn't hold back from reporting such damages. Wind-powered rains and debris can damage the walls, windows, furnishings, and flooring. Even worse is the growth of mold usually seen after hurricane damages. But while most policies might be restricted from taking on mold growths, you should still get good coverage for most interior damages.
Equipment Damages
Not all that gets damaged in a hurricane was built into the house. Some of your personal belongings, and as a business, your equipment can also get damaged. Telephone systems, generators, steam boilers, among others, can get damaged. These are also essential insurance claims to help get your physical and financial recovery after a hurricane. You should, however, note that most standard homeowner policies won't cover damages from flooding and storm surges that arise from ground level. The focus is the wind-related ones. However, you can be better prepared for this if you have the right policy that allows you coverage even from flooding. If you live in a hurricane-prone area, you should consider this important note when setting up your insurance.
Damages to Public Utilities
Your buildings won't be the only property that gets damaged in a hurricane. The windstorms can very well damage the water, electrical, and telecommunication utilities in the area. For cases like this, you and the other occupants of the area can file an insurance claim to get these repaired. However, hurricane damages can often lead to complicated insurance claims, given the limitations attached to several policies. So, you should be ready to get help, usually from adjusters, who have more understanding and expertise to steer the situation.
These are just a few common insurance claims that are made after a hurricane passes through your area. If you have suffered damages as a result of a hurricane, you should contact our insurance adjuster to help with your property claims in central Florida. Contact us to have a property evaluation by our professionals today.