Quick Tips for Tornado Claims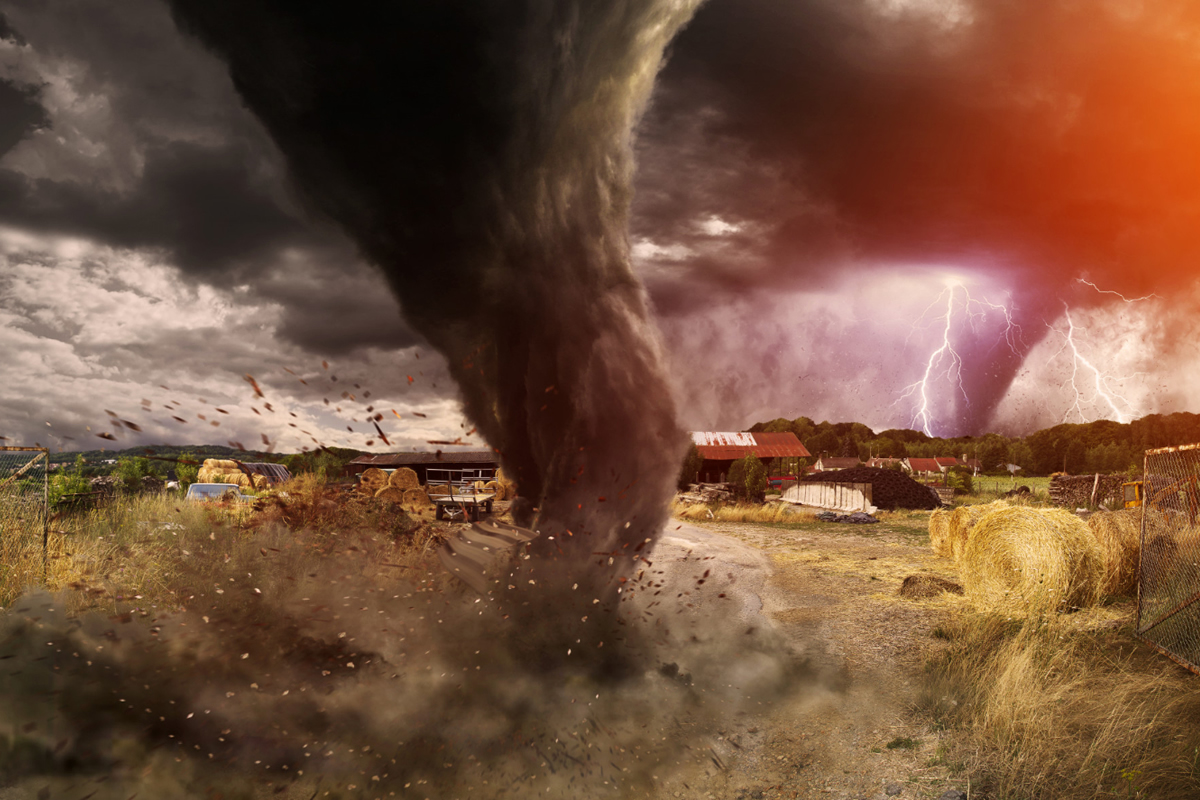 Immediately call your insurance provider to report damages. There are numerous reasons to report all weather-related losses to your insurance carrier as quickly as possible after a tornado strikes. First, your insurance policy requires prompt reporting. Second, insurance companies will be drowning in policyholder calls after a storm, so the faster you reach out, the better your customer service will be.
Save all storm-related expense receipts.
After the storm, any expenses you incur may be eligible for reimbursement by your insurance company. Therefore, it is essential to keep every receipt for any costs you pay that result due to the storm. For example, if you have to stay at a hotel because of your storm damage or you were forced to purchase a tarp to cover your roof and protect it from extended damage. It doesn't matter how inexpensive an item was. You should always keep every receipt.
Hire a public claims adjuster in Central Florida.
Tornadoes can cause water or wind damage. A tornado's high winds can damage a building's structural integrity, overturn vehicles, and tear off roofs. In addition, if rain follows the tornado, it can result in additional damages by coming through openings due to property damage from the tornado. Therefore, claims for property damage due to water and wind must be handled carefully. In many cases, it is required for you to have proof that any water damage directly resulted from the tornado's exterior damage. This situation is tricky and can make tornado claims especially difficult to handle. In these cases, it is recommended to hire an expert, like a public claims adjuster.
You are responsible for protecting property from additional damage.
Many people are shocked to discover that they are responsible for protecting their property from additional damage after a storm. An insurance company can deny coverage if you fail to protect your property.
Property damage documentation
There are various ways to document property damages. Whether videotaping or taking photos of the property, documenting any damages on your property is essential. However, never expect your insurance company to document damages for you, as you are responsible for proving your losses.
Understand your policy
There are exclusions that could be an issue when it comes to tornado insurance. In addition, depending on your policy, you may have damages that are not covered entirely. Also, be aware of whether you had additional endorsements added onto your insurance policy, like code upgrade coverage. It is essential to fully understand everything in your policy before you meet with your insurance provider. If you fail to do so, you could risk not being reimbursed for certain things because you don't understand what you need for proof.
Consider hiring a public insurance adjuster to help you obtain the best possible financial settlement and to help you understand your insurance policy thoroughly.
Contact us today if you need to hire a public adjuster. We are here to handle all of your property loss claim details, communicate with your insurer on your behalf, and secure a fair settlement that covers your losses in full.