6 Tips for Staying Safe After a Hurricane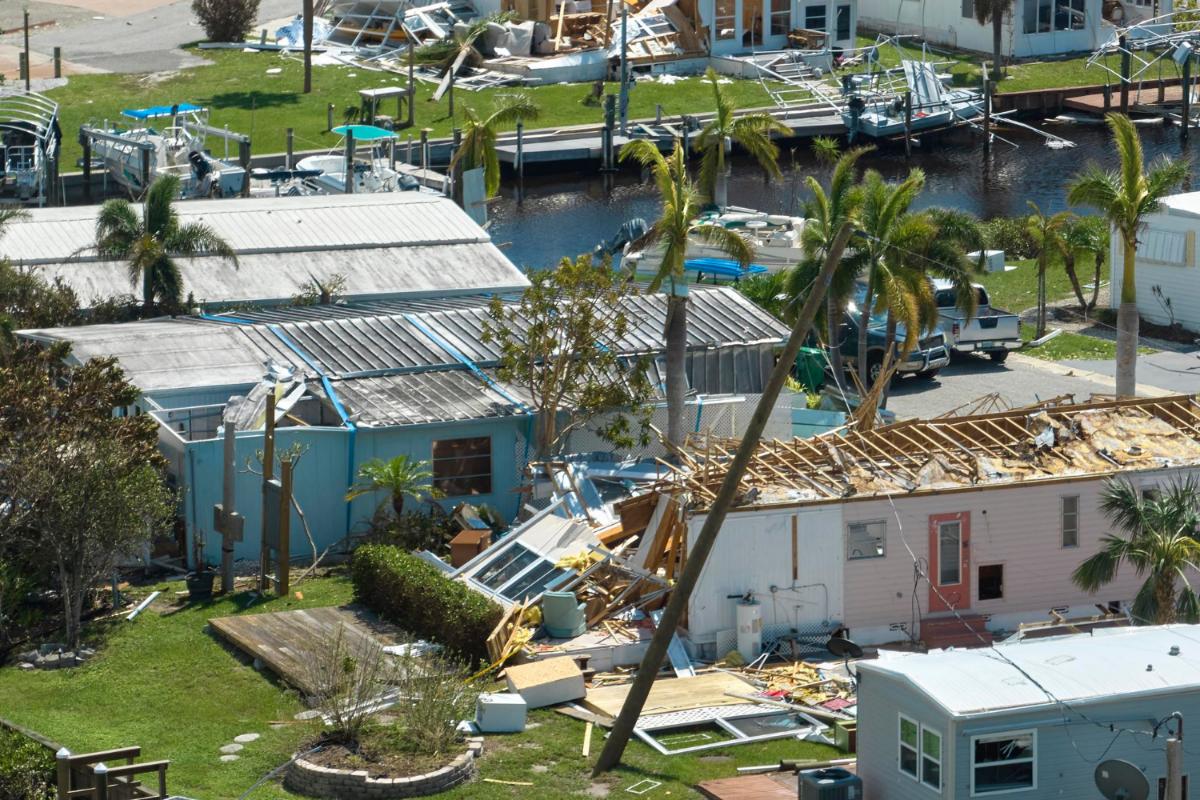 The problems have only just begun when a hurricane reaches land. If your property is damaged by a hurricane, cleaning up and staying safe are equally important. Even if your property does not experience direct damage from the powerful storm, there are still dangerous issues you need to be aware of to keep yourself and your family safe. You can avoid any collateral damage with a few essential safety precautions. Our public claims adjuster in Hillsborough County offers the following tips for staying safe after the storm.
Stay away from any standing water
A hurricane produces heavy rain that can lead to flooding issues and strong winds that can topple power lines, creating a risk of shock for anyone or anything that comes into contact with the water. Even when electrocution is not an issue, the standing water could be full of sewage or hazardous chemicals that you should not come into contact with. In addition, what appears to be a small puddle may actually be a hidden sinkhole that can risk your health and safety when you drive over it. These risks make it essential to avoid standing water at all costs.
Turn off gas lines
If you suspect a leak or smell gas, it is essential to shut off your property's main gas valve as quickly as possible. If you are concerned that your power may go out or evacuate the area before the storm, turning off your gas ahead of the storm is recommended. You will be at risk of significant danger if a gas pipe bursts in your home. It could be a source of toxic inhalation or a fire risk that could damage your health, home, and belongings.
Be aware of carbon monoxide
Property owners often overlook the threat of carbon monoxide poisoning in the home, especially when using generators. People can die when carbon monoxide takes the place of oxygen. This makes it critical to keep your generators outside at a safe distance from vents, windows, and doors. Try to keep a carbon monoxide detector in the closest opening near a generator so that you do not become poisoned by the poisonous gas. Ensure your neighbor's generator is also a safe distance from your home to avoid any danger. You should not have any trouble staying safe after a hurricane if you remain aware of your surroundings.
Drink, Cook, and clean with bottled water
If a hurricane strikes near you, the loss of power can cause water to be unsafe. Because a city's water filtration services rely on electricity, never use faucet water for cooking, cleaning, or drinking. Instead, use bottled water to ensure the health and safety of you and your loved ones.
Steer clear of dangerous debris
Any debris left behind due to a hurricane can potentially be dangerous, so it is vital to avoid any contact. Debris might include window panes, roof tiles, fallen trees, and other materials that might have sharp edges, rusty nails, and other hazards to your health and wellbeing. In addition, it is crucial to avoid all hazards, as medical response may be non-existent in a disaster zone due to overwhelm.
Do not go home until safety is guaranteed
It is common for property owners to quickly return to their property after a hurricane to assess any damages and get back to daily life. Sometimes, this is not easy, and safety should be a top priority. Keep informed on local news and do not return to your property until you know it is safe to do so. If there is no power in your area or things are potentially unsafe, you should remain where you are until conditions are more ideal.
These are just a few tips to stay safe after a hurricane. If you need the services of a public claims adjuster in Hillsborough County, contact us right away. We are here to help!