Filing a Complaint with The Department of Insurance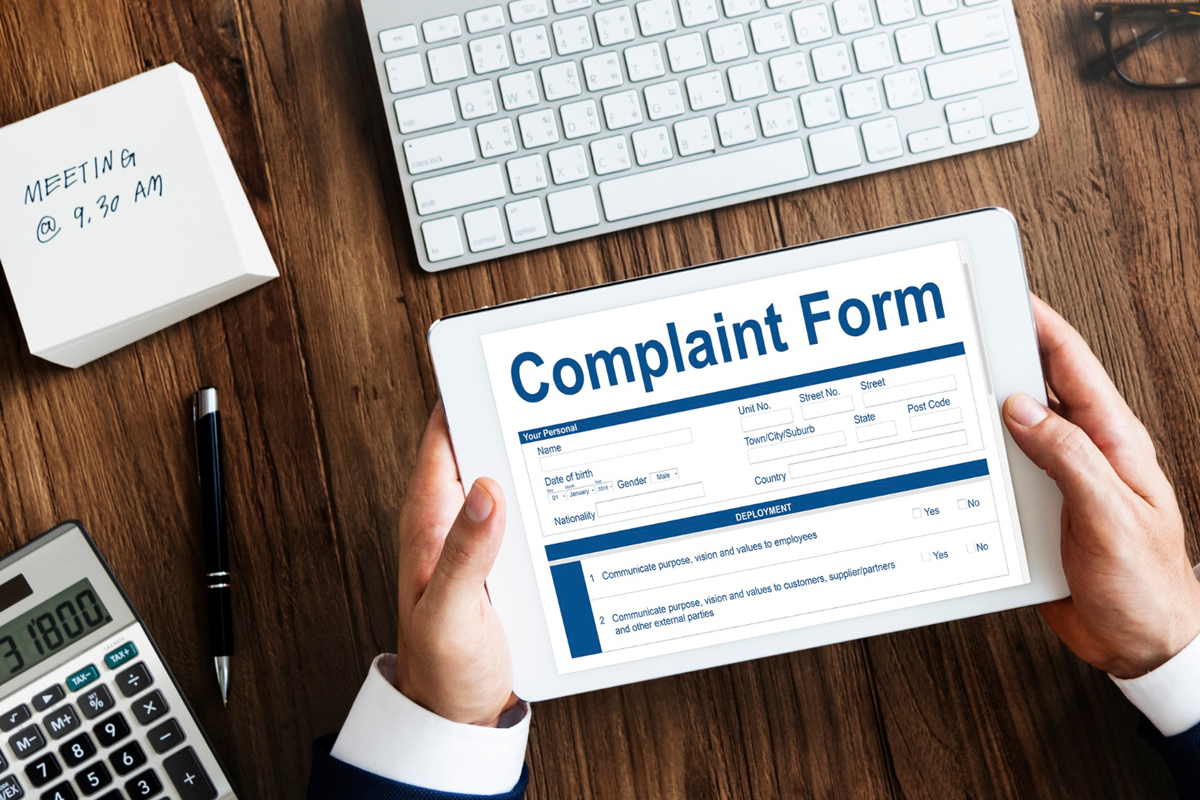 Experiencing a property loss is often frustrating and disappointing. Still, when filing a property loss claim with their insurer, most people begin the process with a certain level of optimism. First, the insurance adjuster will meet you at the site of your property loss, give you their business card, and offer what seems like their sincere condolences for what you are dealing with. Then the adjuster completes a damage inspection, takes a statement from you, and explains everything they need from you to manage your claim.
You will likely leave the initial meeting feeling like the claims process will be much easier than you initially expected. But, unfortunately, that goodwill feeling can shift dramatically throughout your claim. For example, what starts as a cooperative process to have your property repaired might involve a complaint filed to the insurance commissioner.
Conflicts with claims happen
If this is the first property damage claim you have filed, you may be under the impression that you have your contractor complete an estimate for your damages, and your assigned insurance adjuster will simply issue you a check to fix the problems. Unfortunately, the process typically ends up being more complicated than that, making it easy for the process to end up in conflict. Most conflicts between insurers and the insured ultimately involve money. There are a variety of reasons that an adjuster refuses to pay enough money to cover your losses, including:
You provided inaccurate proof of loss, so they refuse to pay anything.
They applied an unfair coinsurance penalty.
They will not pay enough for damaged items because you cannot prove their value.
The company deducted a significant level of depreciation from your contents claim.
Is filing a complaint the best option?
Whether your deterioration is minor or catastrophic, the claims process is likely to present various challenges from the beginning. It will take more money, effort, and time than you ever could have imagined. In addition, you and your insurer will probably disagree on numerous issues throughout the process, but it is essential to try to reach an equitable agreement.
Do your best to work through your differences, knowing that even the most complicated claims eventually get resolved. You should only consider filing a complaint with the insurance commissioner if there is no other way to resolve your differences.
How to file a complaint
Start by visiting your state's Department of Insurance website. Most commissioners have an online form to make filing a complaint easy. You will need to provide claim and policy information. You will also be required to describe the nature of the dispute and explain what you need as concisely as you can. Some property owners hire a professional to assist with their insurance complaint filing.
What you can expect
The insurance department will send correspondence to your insurer with a deadline in place for their response and explanation. These complaints usually end up on the desk of the claim manager. The manager then requests the file, reviews it with their staff, and decides if the company has taken an indefensible position or the adjuster did something inappropriate. Whether or not they admit to any wrongdoing, this high-profile attention often makes them re-evaluate their position on your claim. On the other hand, insurance companies do not like being monitored by commissioner's offices, so they may ease up on a stubborn stance, agree to a previously rejected demand, or decide to offer you more money.
Though filing a complaint with your state insurance commissioner may help resolve conflicts with your claim, our public insurance claims adjuster in Hillsborough County can keep your claim running smoothly, so it doesn't get to that point. Call us today for more information!