Is Wind Damage to Your Roof Covered By Your Insurance?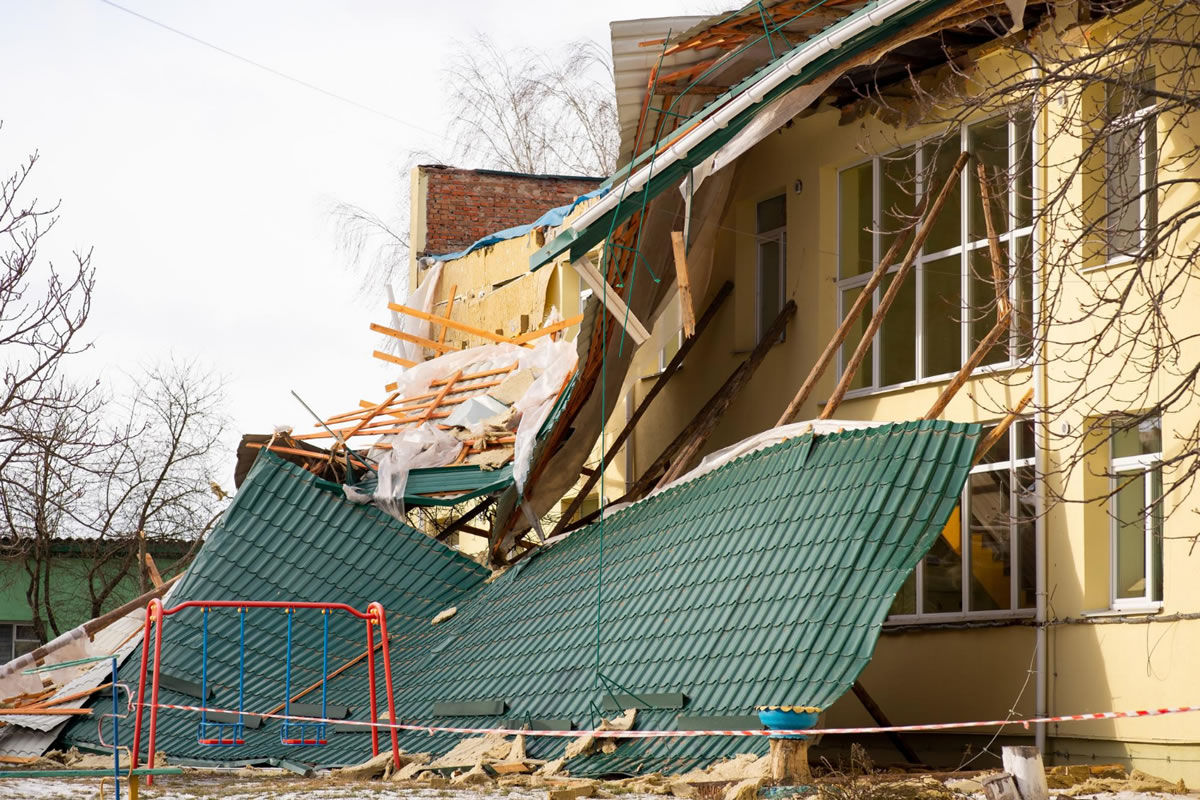 Storm damage can affect any property, no matter how powerful the roofing material might be. Although shelters like metal roofs are inherently more stable and invulnerable to increased levels of turbulent weather, it's essential to perform inspections of your roof after an unusually severe storm. It's best to be safe and detect issues in their nominal stages before the next storm arrives and you unexpectedly notice water dripping down onto your lap while unwinding in your house! As such, turbulent storm damage to roofs is typically protected by homeowners insurance, so you can significantly lower expenses if you run into a problem. If you're experiencing an issue determining the scope of storm damages on your roof, conduct experienced roof assessments to evaluate the circumstances appropriately or contact a specialist in property claims in Central Florida.
What is Storm Damage To a Roof?
Storm damage to a roof can vary in severity depending on the roof's age and the materials it is made of. As such, impairments can emerge from hail and rainfall, which can generate indentations, exacerbate existing structural damages, loosen roofing material, or even have moisture escape via openings. High winds can still induce damage even when a storm doesn't beget rain or hail. There are pressure points to a roof that can strain and be compromised. Standard wind load resistant roofs can gradually become impaired from flying waste and structurally strained over time. With shingles, you may notice loose or absent areas that can compel water impairments once flashing is uncovered.
How Wind Damages A Roof
Wind can harm a roof due to increased pressures and impact sites of low tension like the middle of a roof. It's essential to recognize that wind doesn't push uniformly over a roof, and most wind storm damage to a roof begins on the borders. Further, any site of loose roofing material can get thrust up and generate a chain reaction of peeling in the future. Repeated vulnerability can also loosen materials until they blow or get ripped off. This danger is that ripped shingles and other exterior protective roofing material can reveal insulation to moisture impairment and leaks.
Wind carries waste and tree branches which can be more harmful than the current alone. Waste and branches can scrape, puncture and move roofing material on all roof areas. Inspecting your gutters and downspouts after the storm is essential, as waste can weigh on the construction and impact its durability. Also, inspect the corners and borders of a roof when the wind is mighty during a storm. Finally, trim tree branches or plant trees safely from your home to prevent future roof storm damage.
How to Know If a Roof Has Storm Damage
After a storm, some signs of roof damage may be visible, while others might demand additional research. Conducting an indoor and outdoor examination is critical to inspect for damages after a storm has departed. Indoors you may notice watermarks, stains, or peeling paint, which all point toward a leaky roof. Inspecting the attic is an excellent way to notice if light and water enter through a peephole or if mildew has begun on wet rafters. Finally, an indication that can't be seen is a climb in energy costs that suggest roof ventilation damage.
We hope this gives you a better view of wind damage to your roof. Call us today for assistance with property claims in Central Florida.