Steps You Should Follow to Prevent Fires While Cooking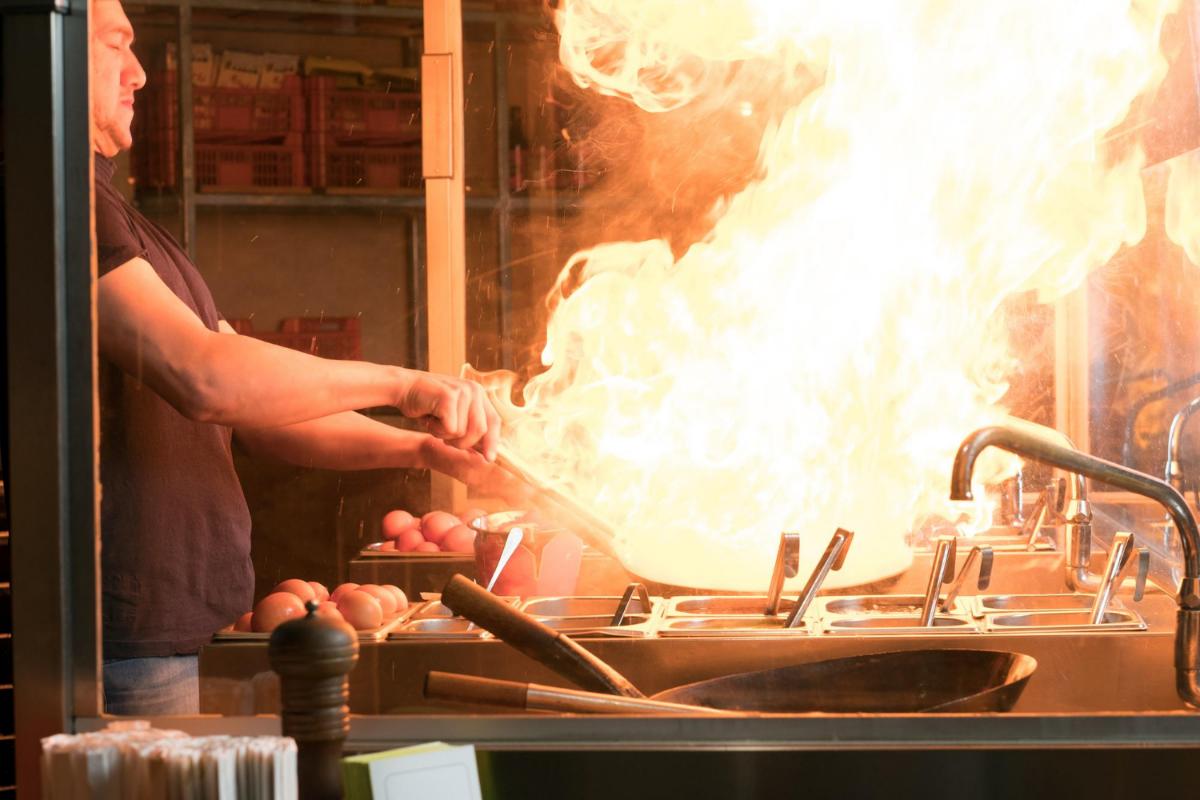 In the last 10 years, over 170,000 house fires were reported in the United States that originated in the kitchen. The damage caused by the fires have costed over 1 billion US dollars. Those are just the fires that were reported. While our instincts drive our self-preservation, we as humans tend to play with fire a lot. However, this can result in extensive damages to your home that only insurance companies can protect you from when you work with a public insurance claims adjuster in Orlando, FL. The best way to prevent ever going through this difficult process is to prevent fires in the first place. When you are cooking, you should practice fire safety.
Stay By the Stove
Amazingly enough, some people have a tendency to put food on the burner, and step away. Don't do this. Instead, while cooking, make sure you stay by your food. If you are boiling, broiling, frying or grilling, you shouldn't really leave the kitchen. However, turning off the stove is recommended if you do need to leave it unattended for any amount of time.
Keep Fire Hazards Away from Cooking Areas
Make sure, while cooking, that your stove area is void of fire hazards in the form of combustible materials. Create a 'safe zone' around your stove. Keep small children and others away from cluttering up the area and lessen the risk of a fire erupting. Always turn your pots and pans so the handles are not hanging over the edge of the stove. This way, you can avoid the risk of them falling off, being knocked down, or being touched by young children.
Clean Up
Grease, dust, crumbs, and other factors can all be hazards when the stove top is turned on. Always thoroughly clean your burners and stove top. You need to have proper grease disposal methods. It may also depend on the state you live in to determine where you dispose of your grease.
What To Do if a Fire Breaks Out
Always call 911 if a fire breaks out of control. If you can suppress it with a fire extinguisher, then you need to make sure you do. Aim it at the base of the fire for the best results. Never use water to try and quell a kitchen fire. If it is electrical or grease burning, water can only cause further damage.
When you suffer from fire damages in your home, you want to trust the right professionals to get you insurance compensation you deserve. Working with our public insurance claims adjuster in Orlando, FL can put you in the best position possible to fight for the compensation you deserve. Contact us to hear about how we can help with your claim today.