What Homeowners Need to Know About Flood Insurance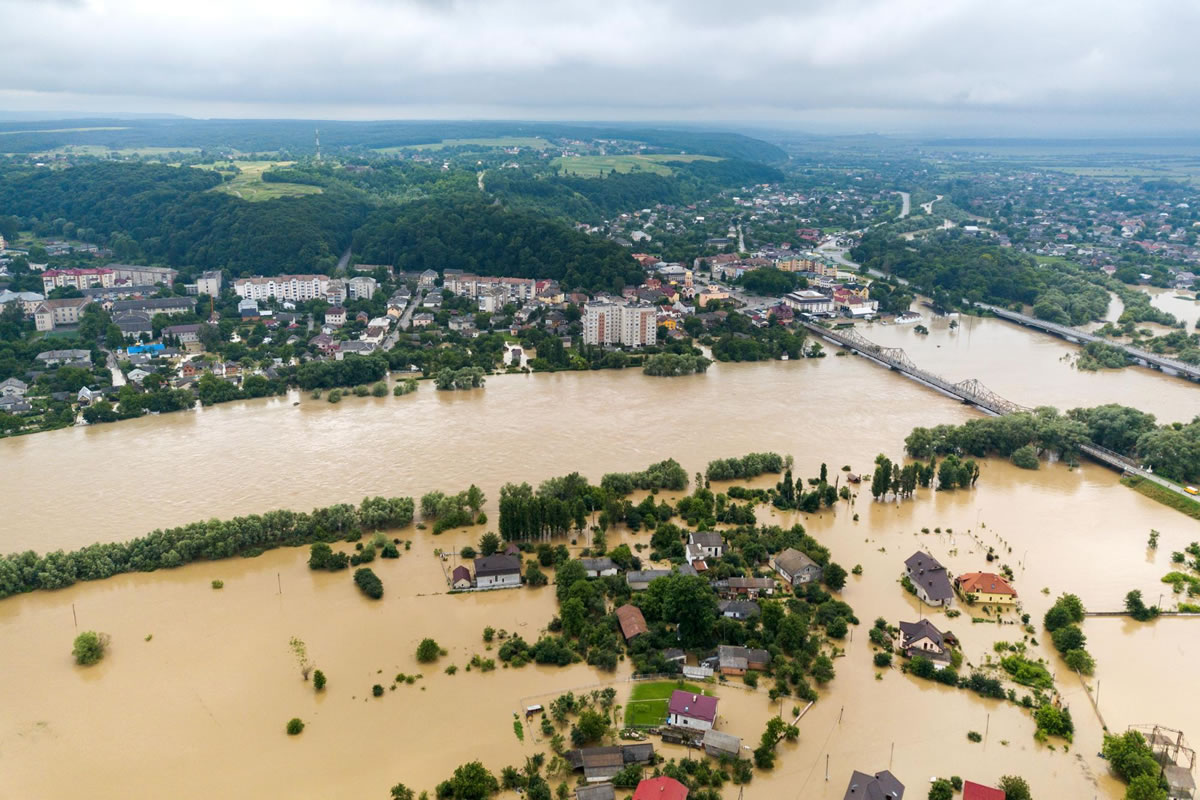 Your home is likely to be the most expensive — and significant — purchase you ever make. Yes, at the most fundamental level, it's where you'll rest and spend your hours away from work. But it's also where you'll grow your family, where you might create and begin a business, and where you'll create memories that last a lifetime. Moreover, if you're like most Americans, your house will form a major piece of the legacy you leave your kids and grandkids. So it's pretty straightforward that something so special needs to be guarded.
If you're an aspiring homeowner, you probably already know that you need homeowners insurance to protect your home from specific types of damage. But it's essential to understand that most standard homeowners insurance policies do not cover your house against all possible harm. That is where riders, or add-on policies, come into the picture.
One of the most common — and essential — rider policies for homeowners to be mindful of is flood insurance. Below, our public claims adjuster in Hillsboro County offers a look at flood insurance, how it works, and what it covers.
What Is Flood Insurance?
Flood insurance is a distinct insurance policy created to cover your house and belongings against losses incurred due to flooding-related water damage. Flood insurance is normally purchased separately from, or in addition to, your homeowners' insurance policy.
How Does Flood Insurance Work?
Flood insurance functions basically the same as other kinds of insurance. Your first step in getting flood insurance is to buy a policy. This policy will summarize everything you need to know about your plan: What's protected, what monthly premiums look like, your deductible, etc. Once you have bought a policy, it will generally take about 30 days to go into effect.
Once you've bought your policy, you'll need to maintain monthly premium payments to keep coverage. If your house is covered and is damaged by water during a flood, you can file a claim with the insurance company. It's crucial to note that before the insurance company pays out, you'll need to satisfy your deductible.
How to Purchase Flood Insurance
The Federal Emergency Management Agency (FEMA) furnishes flood insurance through the National Flood Insurance Program (NFIP), which works with many private insurance companies to market flood insurance policies. Most homeowners purchase NFIP flood insurance as a rider through their current homeowners' insurance provider. However, it is possible to buy coverage from a different company if you choose to do so.
NFIP plans only provide coverage of up to $250,000 for structure property damage and up to $100,000 for damage to belongings. If you want additional coverage, you might be able to purchase it from your private insurer.
What Does Flood Insurance Cover?
The NFIP allows homeowners to purchase building property coverage, personal property coverage, or both. Each of these kinds of policies covers different things.
Building Property Coverage-This coverage protects the physical structure of your house.
Personal Contents Coverage- This coverage protects the individual items inside your home.
These are some things you need to know about flood insurance. Contact us today if you need a public claims adjuster in Hillsborough County. We are here for you.