Name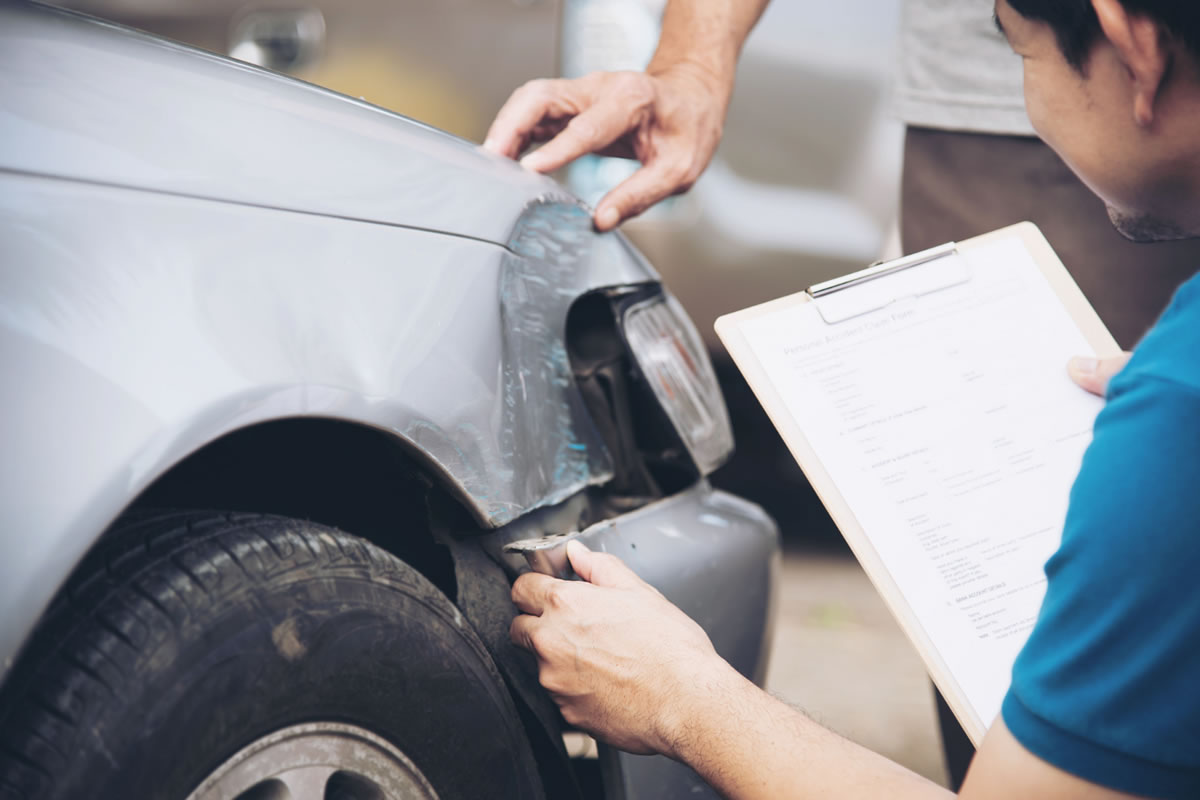 There are public adjusters and independent adjusters. So what's the distinction between these two insurance experts? Our experts on property claims in South Florida explain everything you need to know about the differences between these two kinds of insurance adjusters. Public Adjuster & Independent Adjuster Many believe independent and public adjusters are two labels for the same profession. That's not accurate. However, public adjusters are commonly referre...
Some individuals hire a lawyer when negotiating a problematic insurance claim. Others hire a public claims adjuster in South Florida, also called a private claims adjuster or public adjuster. Which alternative is right for you? What are the benefits and drawbacks of hiring a public claims adjuster or a lawyer? How Public Adjusters Help Before responding to the question above, we'll begin with the basics. What do loss adjusters do? How can they help resolve your insur...
There are moments in our lives when we begin learning about new subjects we never covered in school. Insurance is one of those subjects. Many individuals have an abundance of queries on this matter. Our experts on property claims in South Florida will help guide you through most of the basics of theft and personal property damage insurance claims. Many people's first thoughts about home insurance are about the dwelling and potential damages. Still, it is also essential to have proper cove...
Water damage is the second most prominent kind of insurance claim. People have numerous questions about what a home policy covers and why gradual damage is not protected. Exceptions in insurance policies for water-related damages make the issue even more complex. A typical homeowners policy may not protect: Flooding Overflow Sewage or water backup Accidental releases Homeowner's insurance usually covers losses from weath...
The elements are unpredictable. Rough winds and severe hail can spring upon you at any point, and guarding your most valuable assets can make a massive difference for your household and livelihood. However, property damage insurance claims can be pretty complicated and confusing. It can be challenging to figure out, particularly with all the online information or word of mouth based on individual motives or situations. So our public claims adjuster in South Florida has summarized all the most...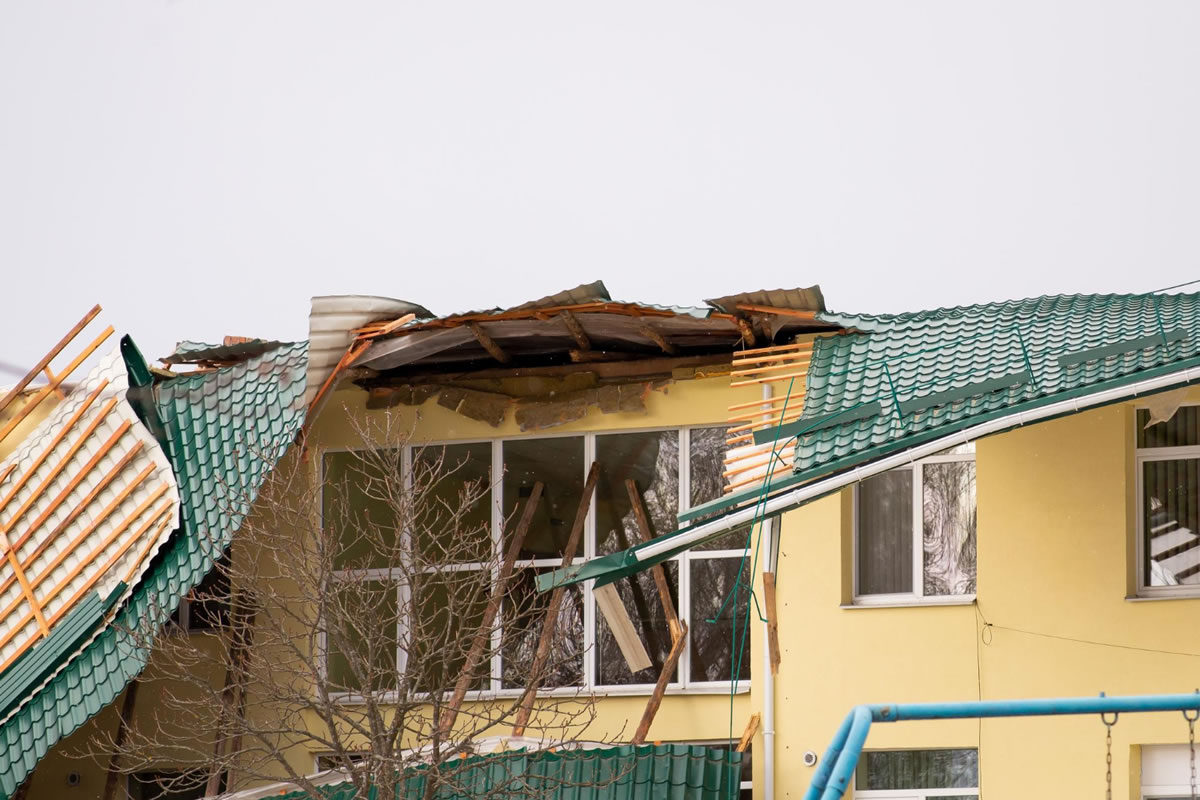 Tornadoes cause damage because of the strong winds they bring and the flying debris they create. Most people believe that the strongest tornadoes can have wind speeds of up to 300 miles per hour. Wind speeds that high can send cars flying, rip ordinary homes to pieces, and turn broken glass and other debris into deadly projectiles. As you notice damages to your home, you may want to file property claims in South Florida to cover any damages. These are just a few types of damages to look for a...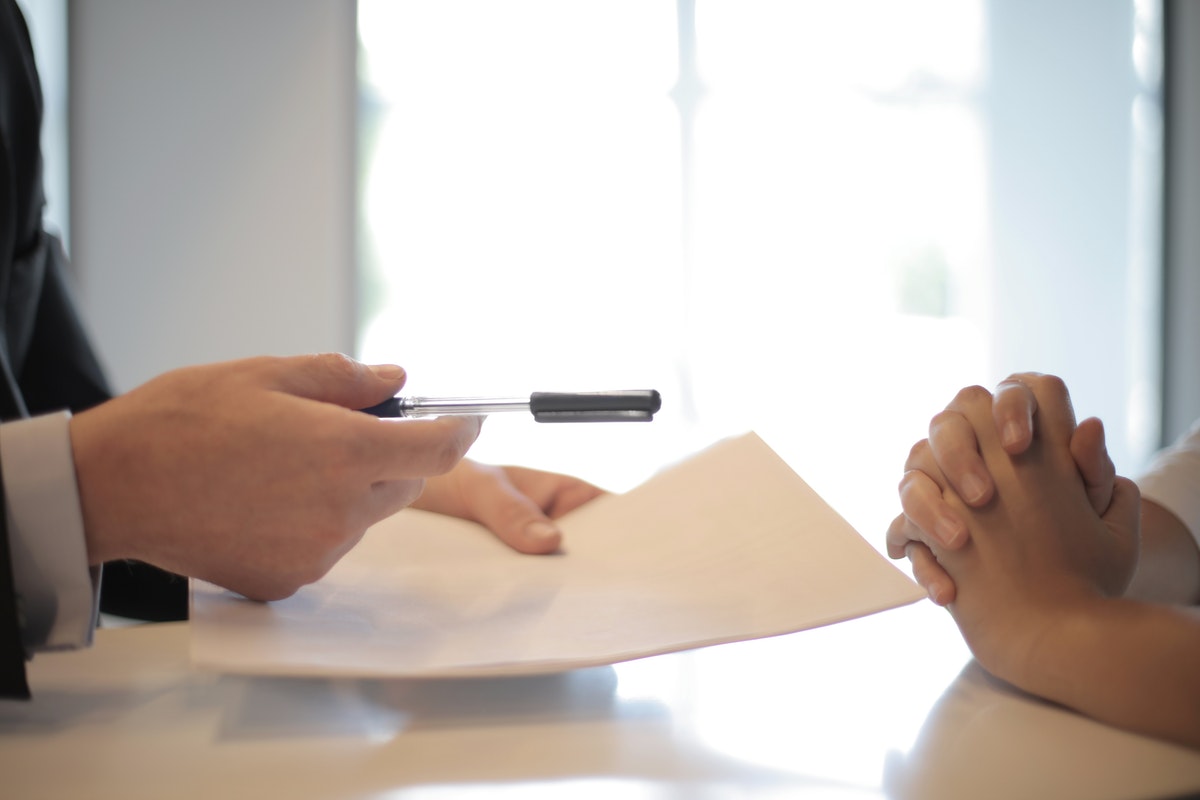 Every day, homeowners' insurance claims get denied for different reasons. If you've lost insured property and your insurance company denied your claim, there are steps you can take to challenge the denial. However, this can be a messy and complicated process, so it won't hurt to have professionals on your side. Review Your Homeowner's Insurance Policy First things first — carefully read your policy. You should check to see if your current policy cov...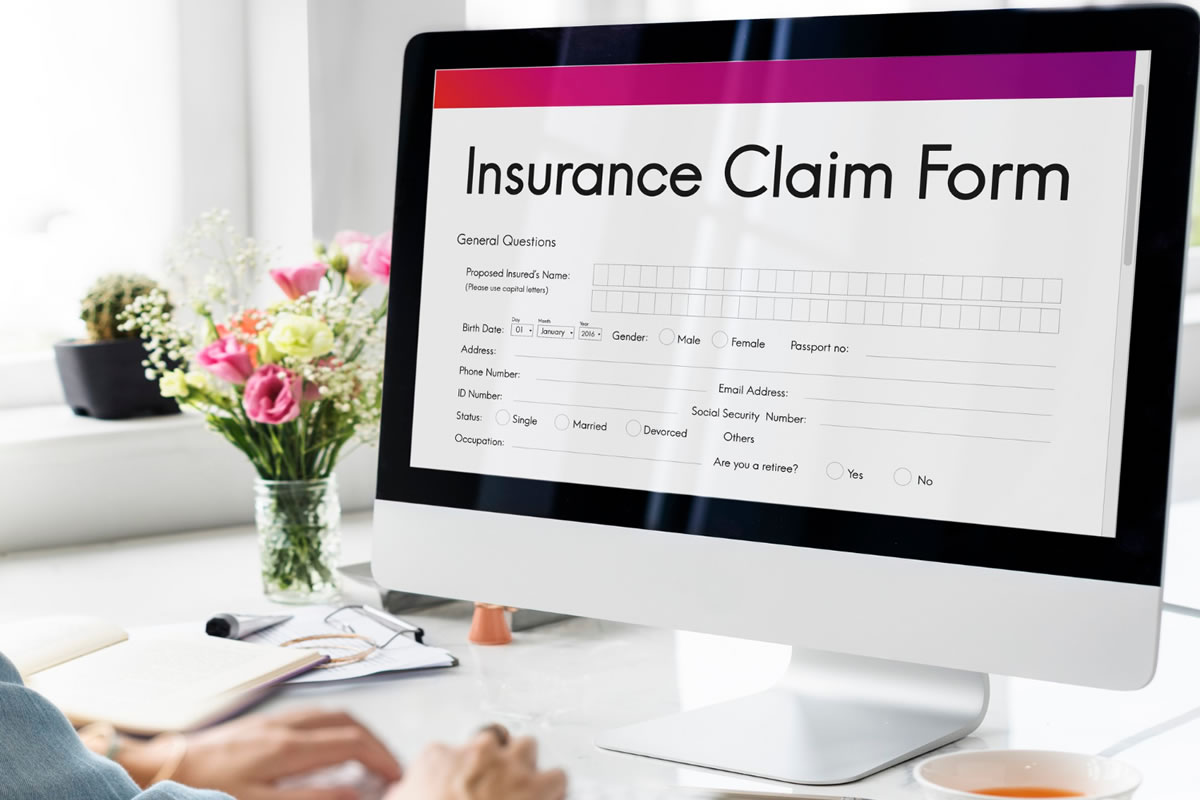 There is actually a lot of different reasons why the cost of your insurance could change. Many people just accept what they're paying for. If you are still in the market for a home, then you need to pay attention to these factors. By knowing what you will be paying for your homeowners' insurance, it could help you save money when buying a new home. That still leaves the question 'what factors make up the cost of homeowners' Insurance?' Let's look at a few...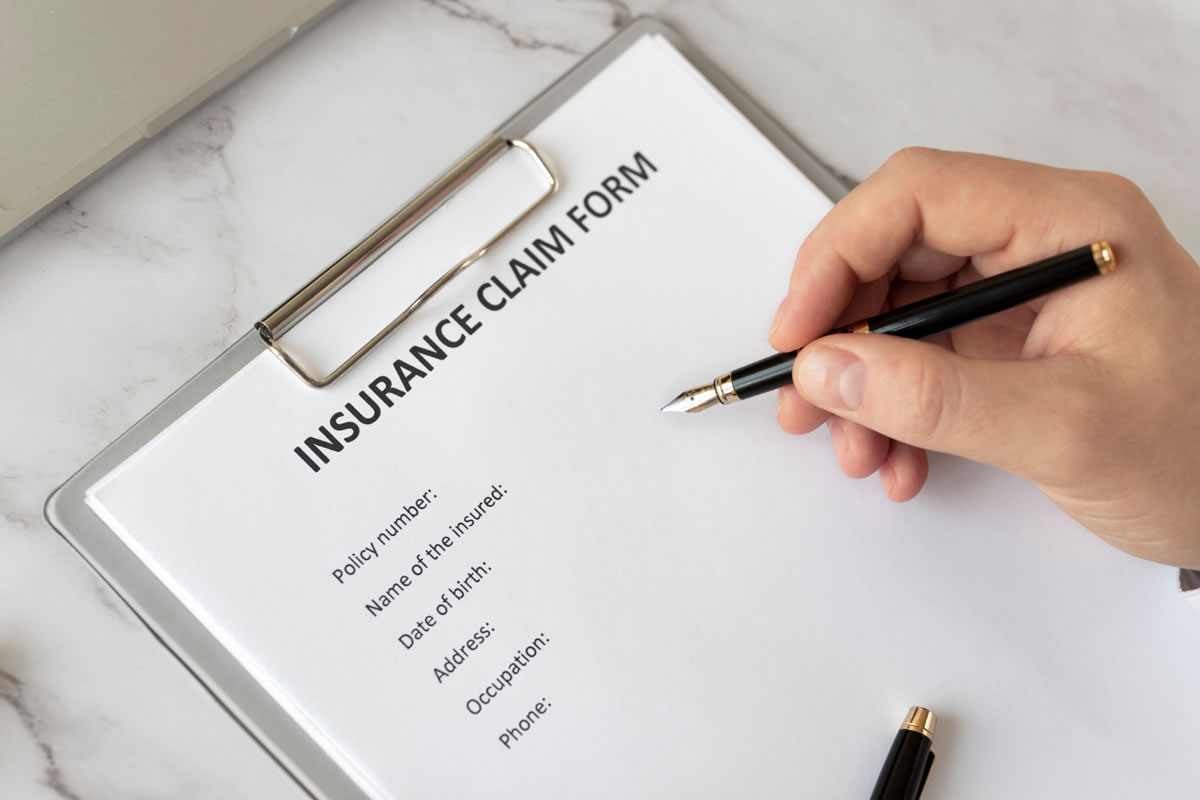 Accidents happen, and that's why most people choose to get homeowners' insurance to protect their investments. When you suffer damages to your property or become the victim of burglary, theft, or vandalism, you are likely covered by your homeowners' insurance policy. As an experienced public claims adjuster in South Florida, we are here to help anytime you need to file property claims with your insurance company. Before you get started, you should understand what to expect i...
Massive storm systems called hurricanes frequently migrate toward land after developing over ocean water. Hurricanes bring tornadoes, flooding, powerful winds, storm surge, and heavy rain. These storms can harm areas far inland and are dangerous. As an experienced public insurance claims adjuster in South Florida, we know how homeowners can prepare for hurricane season. You and your family should be prepared to lessen the storm's effects with the right preparation. Preventive measures bef...
Some homeowners decide to hire a lawyer when they are managing a complex property loss claim. In contrast, others choose to engage a public insurance claims adjuster in South Florida. It can be difficult to decide which choice is better for your specific case and which would provide you with a more substantial advantage. How public adjusters can help Most individuals know little about what a public adjuster does and how they can help with a property loss claim. A public ...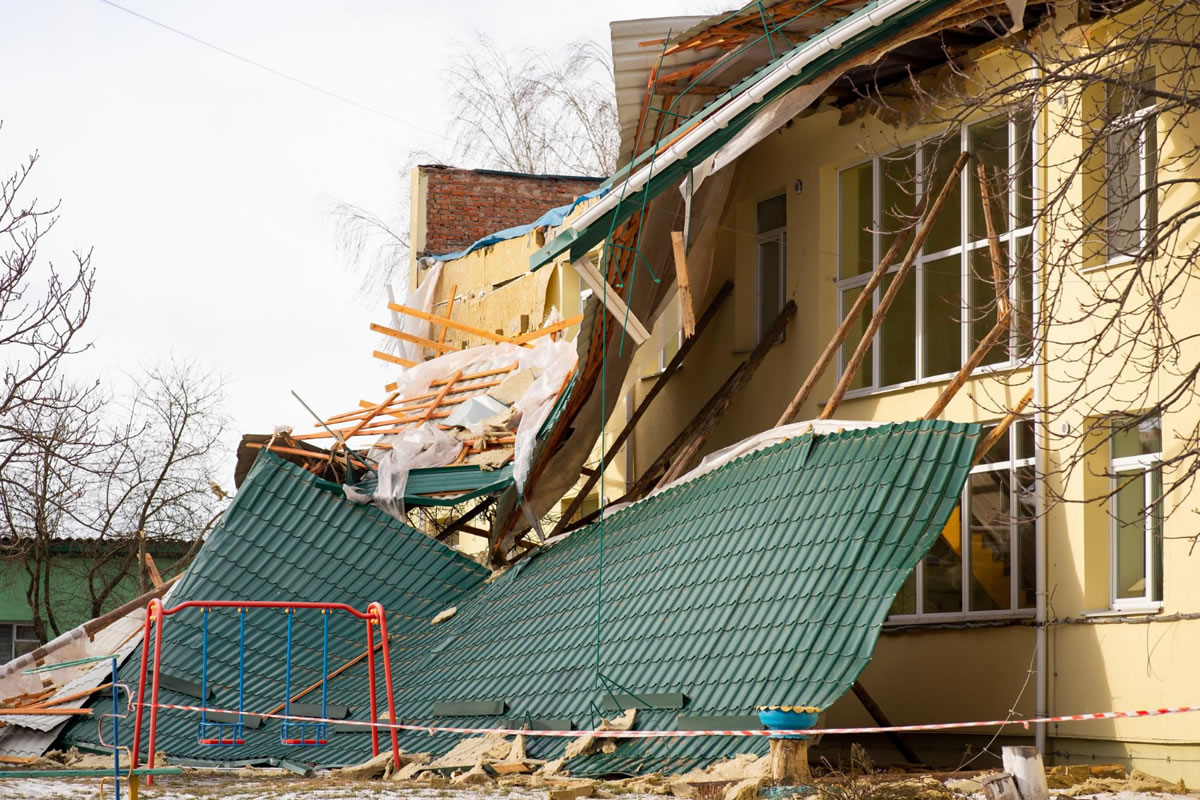 Disasters transpire even though nobody wants to deal with them. Nevertheless, knowing the right steps to take in case of a crisis or calamity can make the problem considerably less stressful to manage and help decrease the time needed to evaluate any damages and have repairs underway. Our public claims adjuster in South Florida is here to assist you in knowing what to do following a natural disaster. Protect yourself It is crucial to be mindful of what you have to work w...
Dealing with the aftermath of a hurricane, tornado, or house fire is difficult enough without being pushed to deal with a relentless insurer that rejects paying out your claim. Sadly, when it is time to bargain with insurance company problems, many individuals do not recognize that there are experts they can turn to for support. Unfortunately, the insurance adjuster assigned by your insurer typically looks out for the welfare of their employer rather than providing policyholders good results....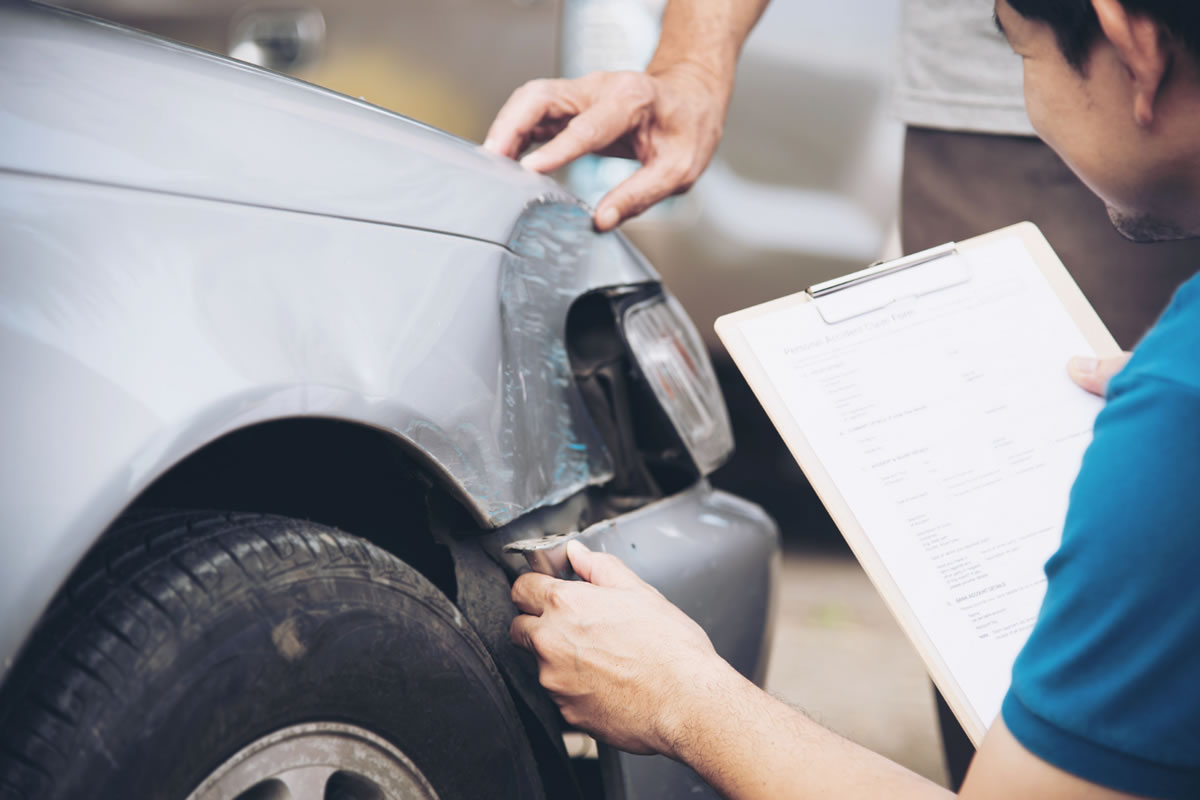 What is a public adjuster? Simply put, you employ a public adjuster to support your side of a claim when your insurance company's adjuster recommends your claim be denied or not paid in the quantity you believe should be paid. When you have significant damage to your company, house, or automobile, you expect your insurance claim to be filed and resolved fast so your business or life can go on as planned. As a policyholder, your first measure is determining who to employ as a rep...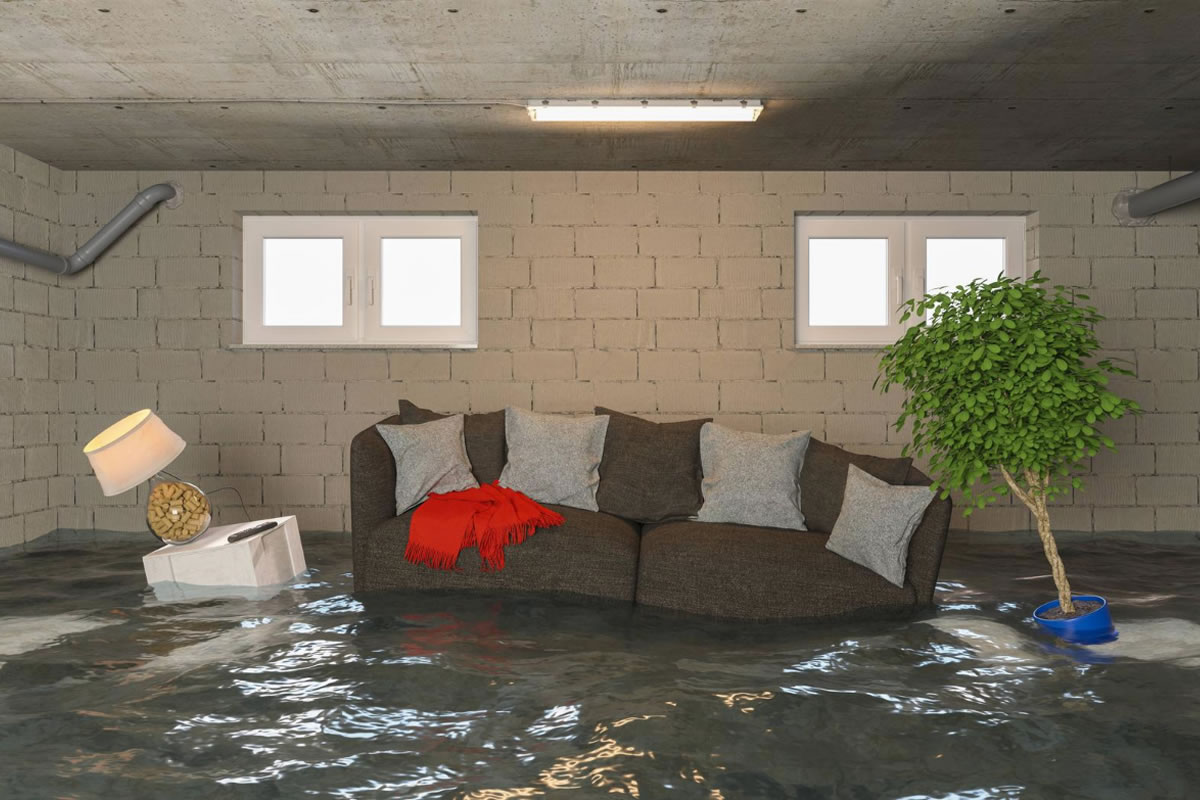 One thing that each homeowner knows they require is homeowner's insurance. What is incorporated in that insurance can rely on many elements. The perils that are generally covered are fire, roof damage, injury, wind damage, and storm damage. What isn't consistently covered is flood damage. Claim service is available with most prominent insurance companies, and that is how you find out if you carry flood insurance – or don't. In the US, natural disasters end in flood...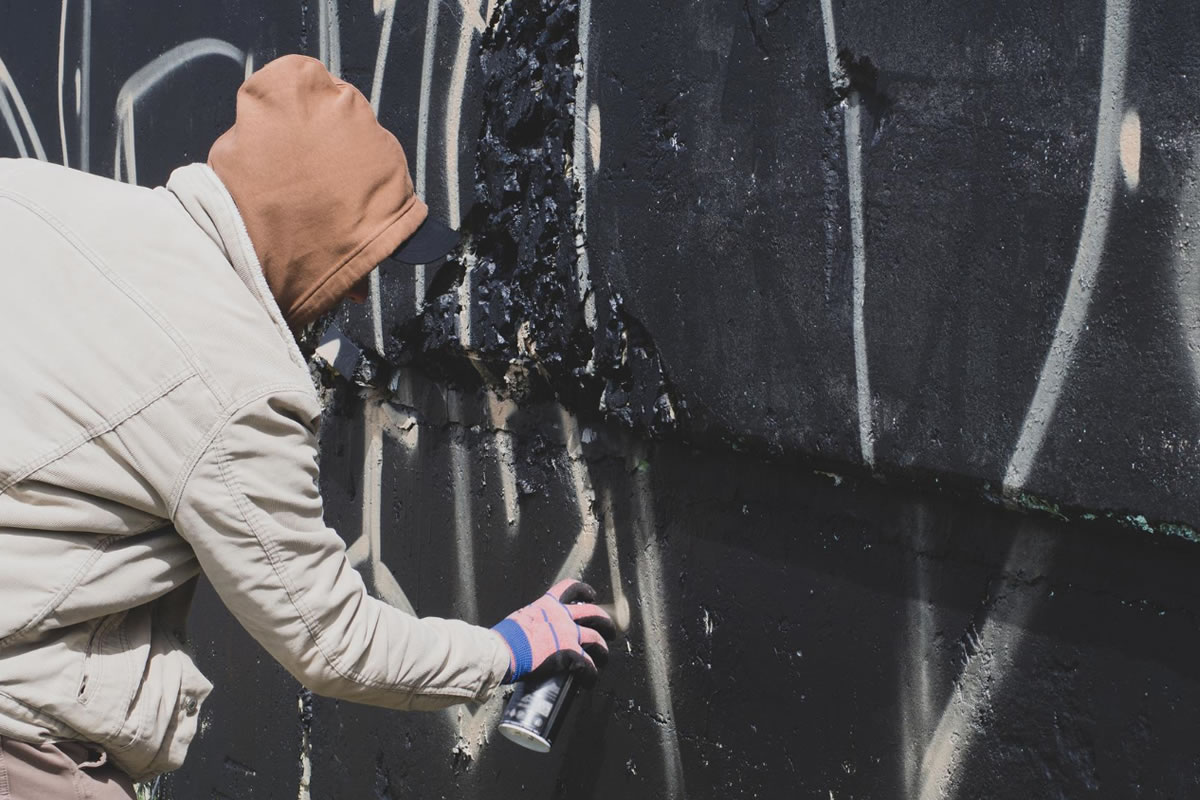 No matter how often you take your vessel out on open water, there is still the chance of a mishap. In addition, various property loss claims for ordinary damages are filed by watercraft owners regularly. Minimizing your perils and buying sufficient insurance coverage helps protect your bank account, investments, and assets as a watercraft owner. Our public insurance claims adjuster in South Florida offers these watercraft insurance claims and how to avoid them. Vandalism ...
Individuals often wonder about the distinctions between public and independent adjusters for property loss claims. We want to help you learn the distinction between these unique insurance adjuster types. Independent adjusters Many believe that independent and public adjusters are different labels for the same insurance expert. Unfortunately, this is not the case. Nevertheless, a public insurance claims adjuster in South Florida is usually referred to as a private adjuste...
Insurance adjusters are in elevated demand following a catastrophe. This is excellent for insurance adjusters but not so fantastic for property owners. Deficiencies of insurance adjusters lead to unpleasant circumstances. The US is no outsider to natural disasters. America gets hit with numerous dangerous weather conditions, from windstorms and wildfires to tornados and blizzards. When a catastrophe is widespread, the region affected might encounter a lack of claims adjusters to manage all re...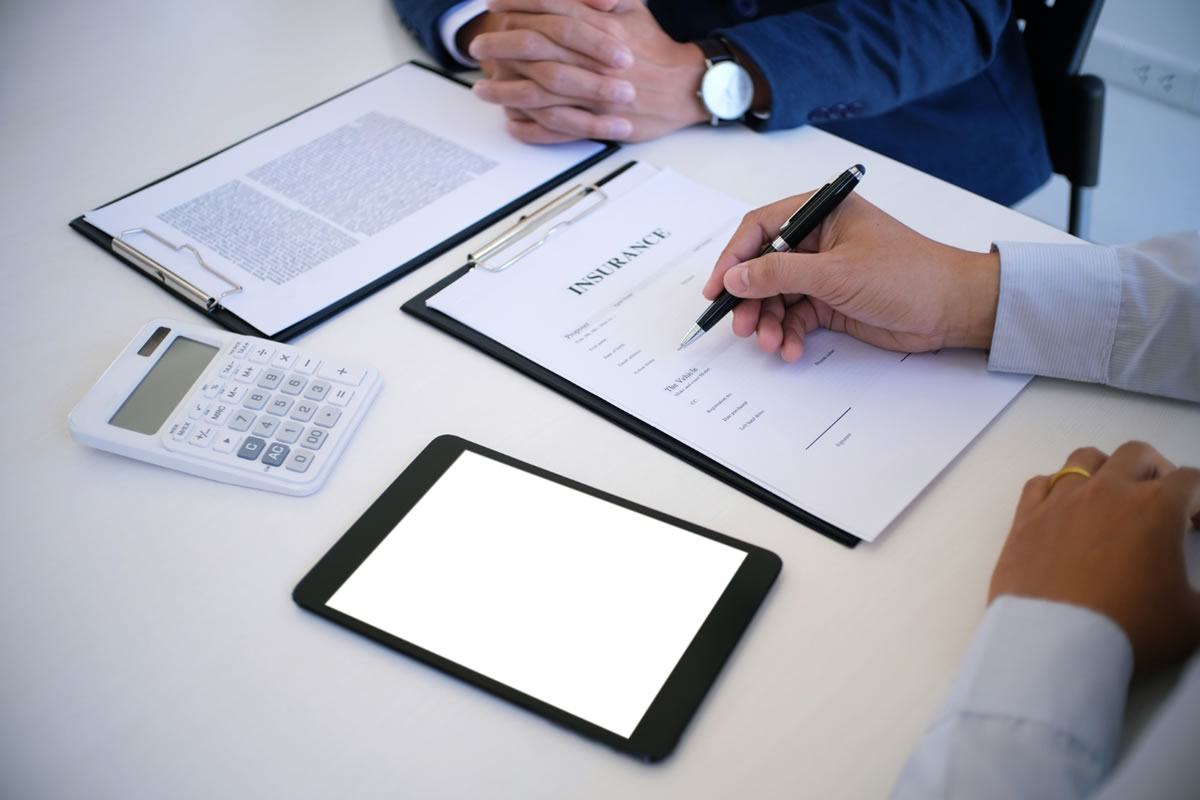 The average policyholder has little experience filing property loss claims. This point can easily be taken advantage of by your insurance company. Insurers frequently try to slide things past a naïve homeowner. Our public claims adjuster in South Florida exposes these secrets your insurance company does not want you to learn. Insurers don't want you to employ representation This one is likely pretty evident, but the last thing your insurance carrier wants you to...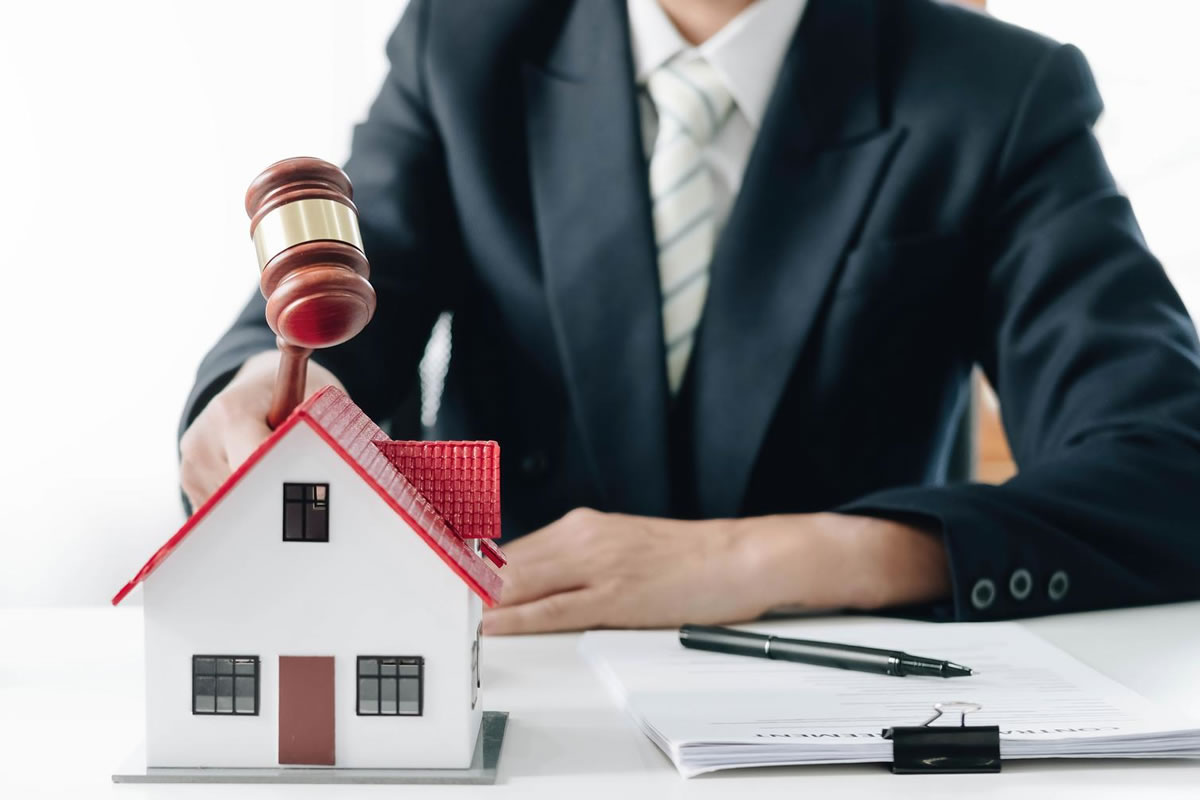 Some homeowners decide to hire an attorney when they are negotiating in a complex property loss claim. In contrast, others choose to hire a public claims adjuster in South Florida. It can be difficult to decide which choice is better for your special case and which would offer you a more substantial advantage. How public adjusters can help Most individuals know little about what a public claims adjuster does and how they can help with a property loss claim. A public clai...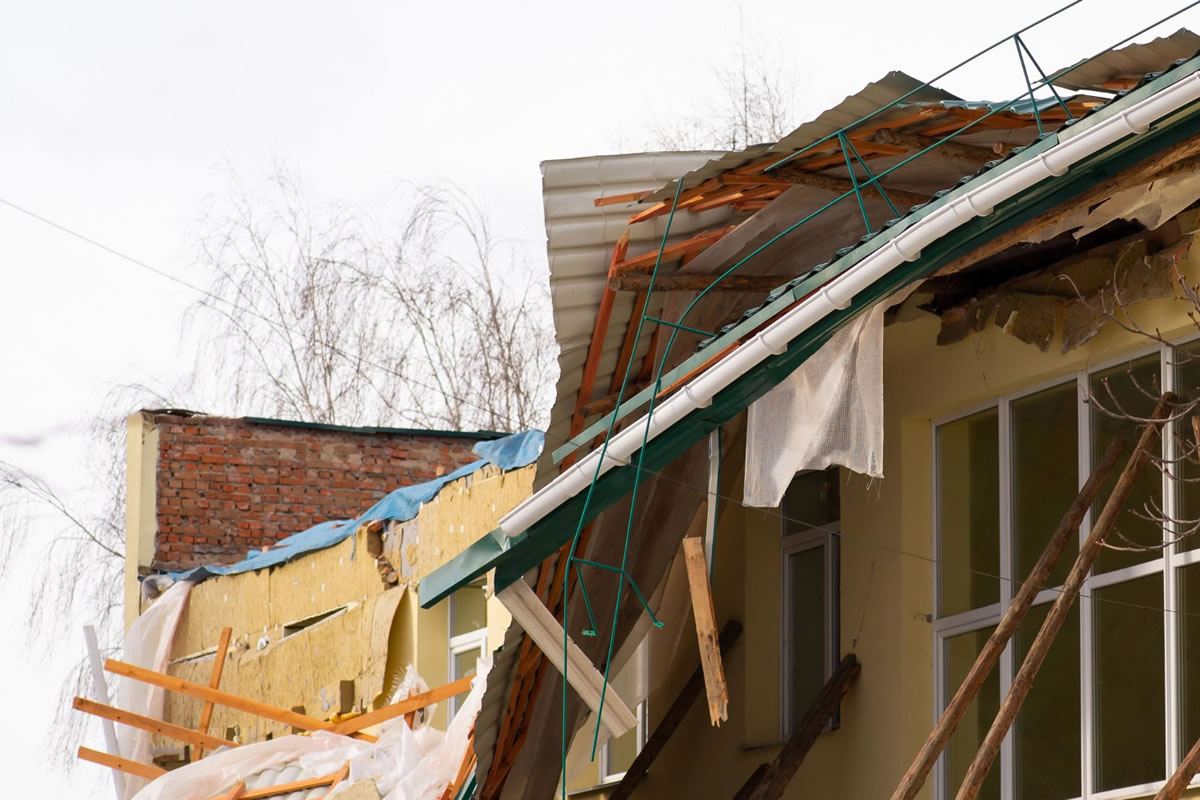 Insurers often reject roof claims due to corporate greed. They decide that they would prefer to deny the claim hoping that you accept their decision and don't oppose them to cover for the damage. In Florida, laws took effect in July of last year concerning roofing contractors and insurance claims affecting roofs. Politicians sided with insurers to enable them to enforce stricter restrictions that make it additionally challenging for a property owner to file a roof damage claim against the...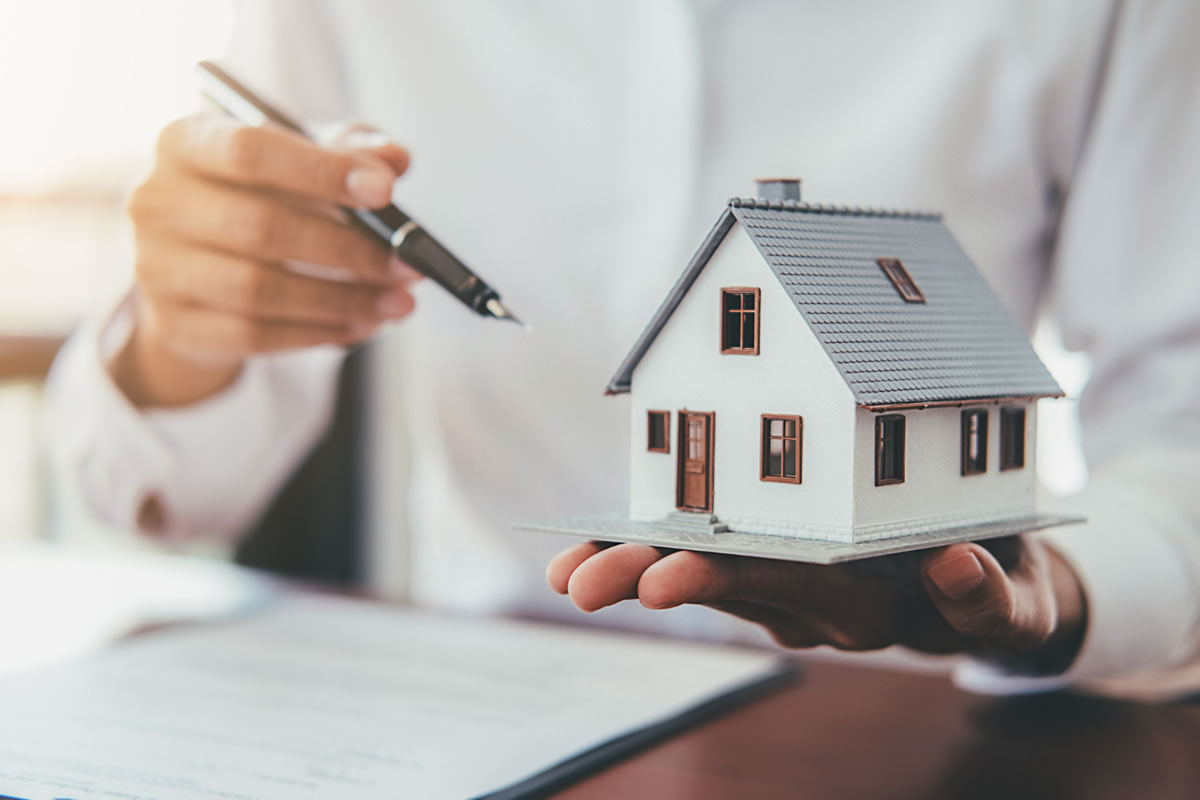 Comprehending an insurance policy is challenging. So it is not astonishing that filing a claim on a homeowner's policy is particularly difficult. The difficulty level heightens if there is extensive damage or a complicated claim. Imagine you are one of numerous Americans who experience a loss and must file a property loss claim. You can do certain things to make the procedure as smooth and forthright as imaginable. Our public claims adjuster in South Florida suggests these nine tips for t...
Employing a public claims adjuster is usually valuable in dealing with your insurer and negotiating appropriate compensation for covered home damages. Pursuing a public adjuster's experience can support you in getting the most suitable monetary settlement for a homeowners' claim requiring home restorations or replacements. Maintaining a partner to work with to ensure that the operation is handled in a convenient and suitable way can be soothing and relieve any added pressure during al...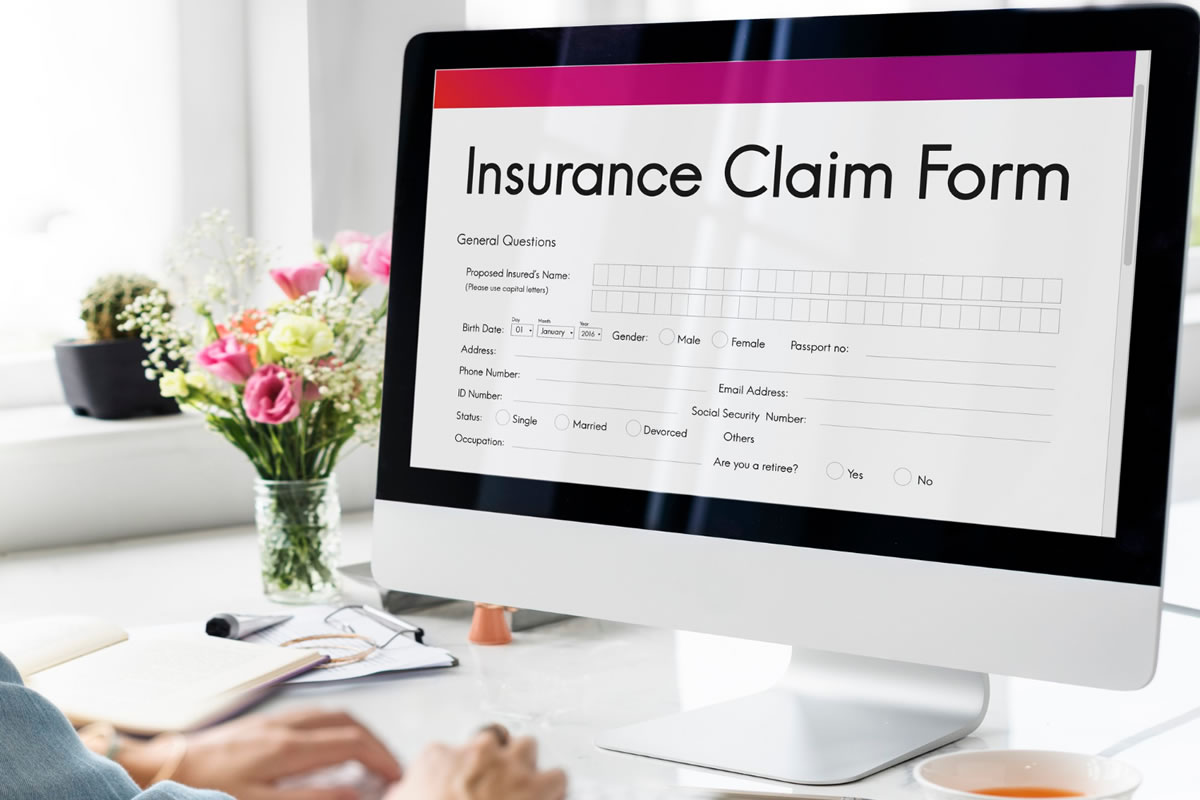 Homeowners' insurance premiums depend on different characteristics than car insurance premiums. Unfortunately, this distinction makes it tough to decide what will or won't alter your insurance premiums due to the crowd of elements considered when figuring your risk score. For example, homeowners' insurance fees and perils depend on community trends, building features, location, etc. While reporting a claim will not raise your current premium, the number of claims you mak...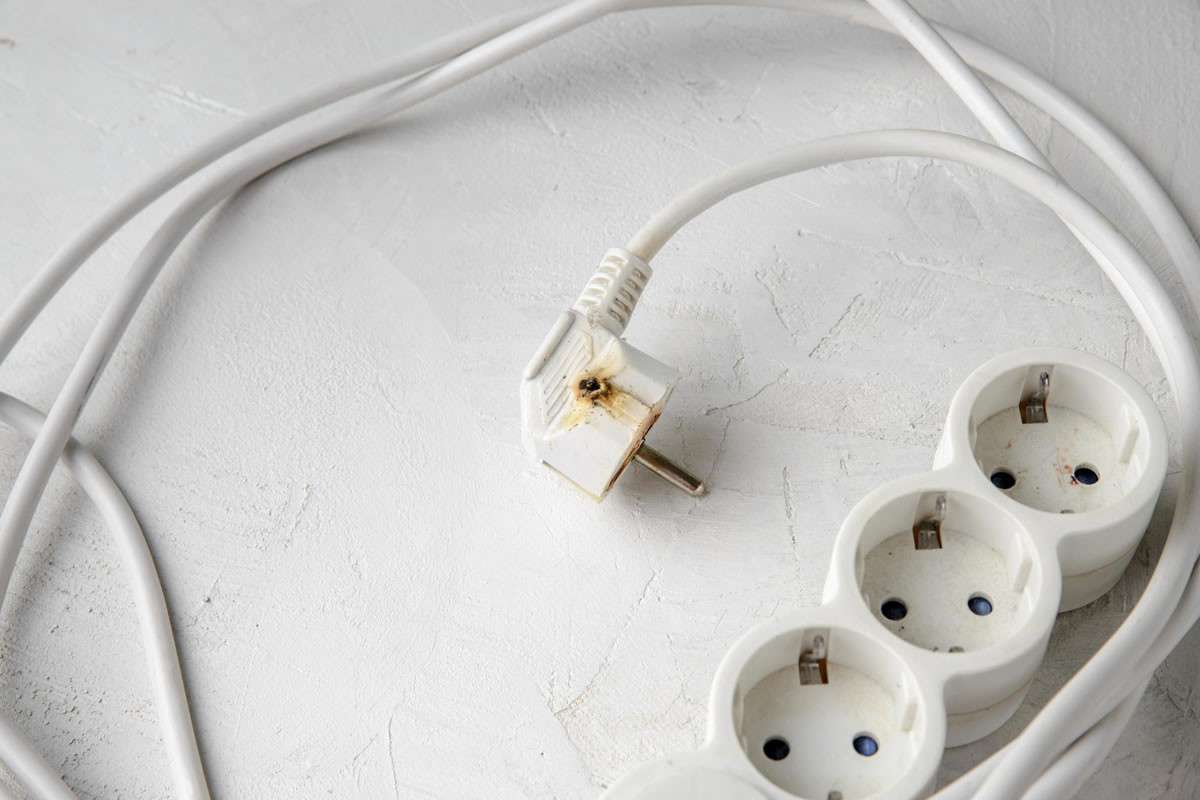 According to studies, electrical problems cause nearly 51,000 fires annually in America. Sadly, they also cause an average of 1,400 injuries, 500 deaths, and about 1.5 billion dollars in damages. Therefore, it is critical to know how to prevent electrical fires with such a significant risk. Our public claims adjuster in South Florida suggests these electrical fire prevention tips to keep your home safe. Unplug appliances when you are not using them Heat-producing applian...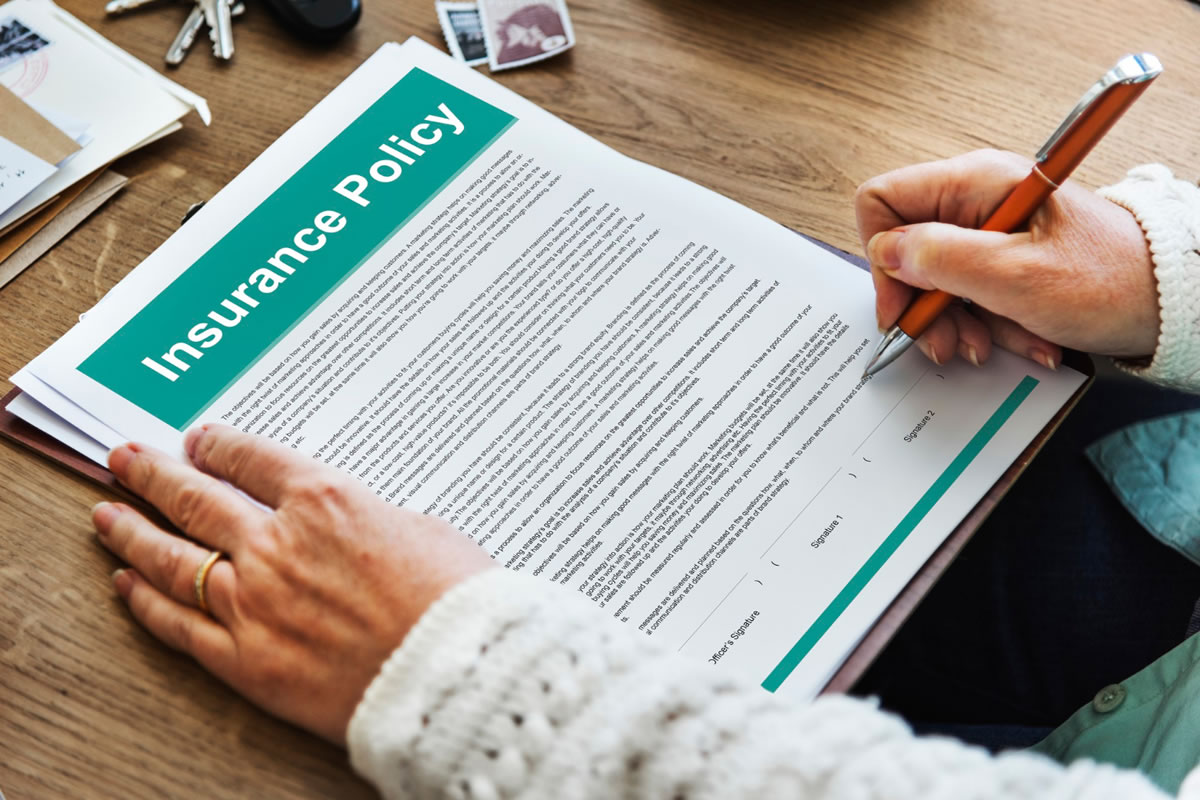 It can be stressful to rent out your property, whether you know your tenants or not. Outside of the many duties you juggle, there is always a threat of property damage soaking up your money and time. From an angry evictee to regular wear and tear, tenant damage comes in many sizes and shapes. Our public adjusters are experts on property claims in South Florida. They are happy to help you understand which damage is covered and give you critical tips for avoiding tenant damage from happening....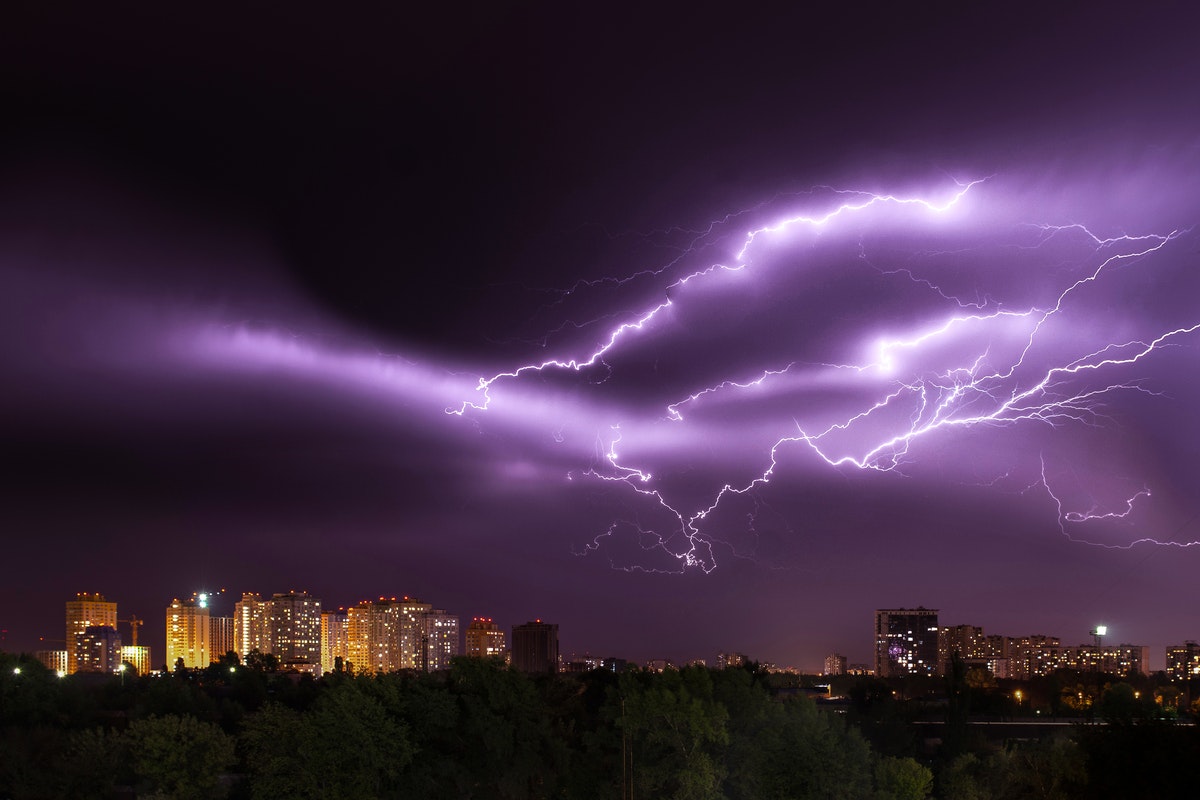 Florida is no stranger to lightning strikes. But many Floridians have no idea what happens when lightning strikes and damages their home or if their homeowner's policy covers such damages. Our public claims adjuster in South Florida discusses when your insurance policy will cover damage from lightning. How homeowner's insurance covers lightning When lightning strikes your home, it can cause a fire, ruin your home's wiring, demolish your electronics, disable...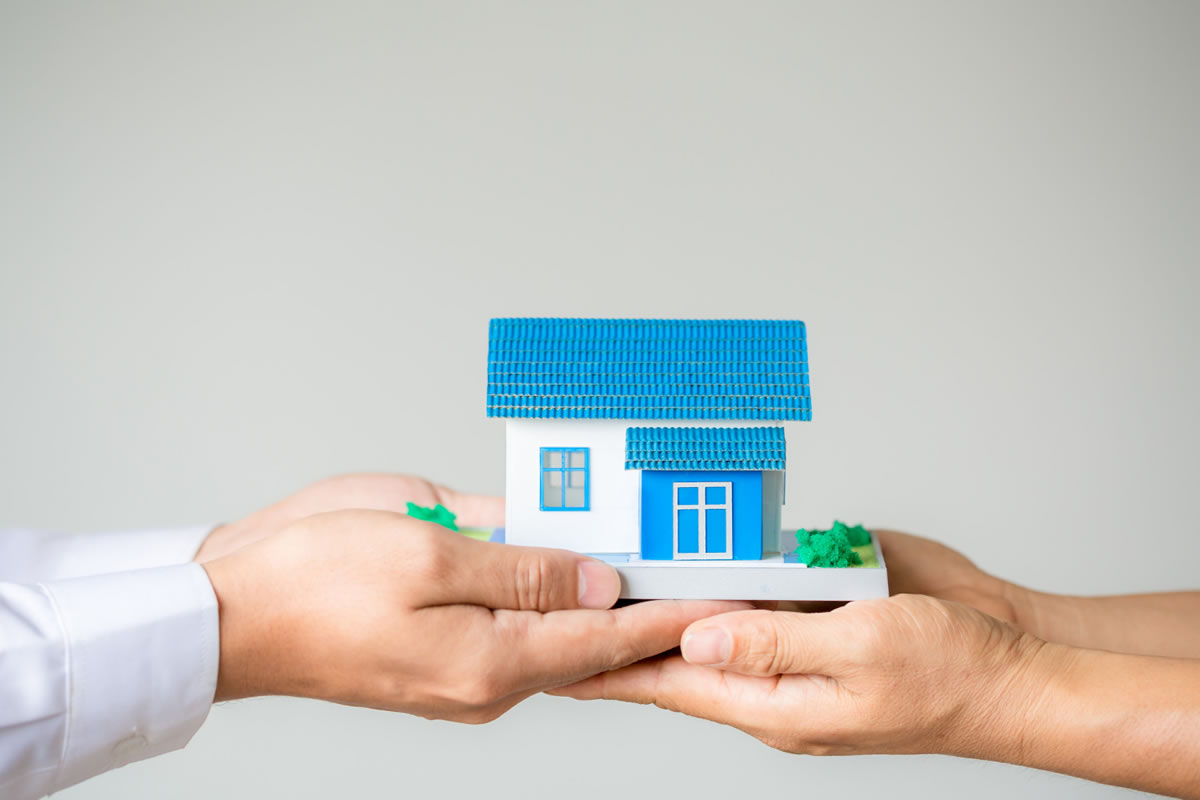 Even the most attentive policyholders allow their coverage to lapse from time to time. A failed payment or minor oversight can cause coverage to expire due to nonpayment. Though usually your coverage is reinstated once the past due balance is paid, sometimes it isn't that simple. If you allow your homeowner's policy to lapse even for one or two days, insurance will not cover damages to your property from vandalism, burglary, a fire, or a storm. So, our experts on propert...
A non-renewal notice is a document provided by your insurance carrier to let you know they will not renew your policy once it expires. This document will tell you the effective date and reason they will not renew your policy. In some cases, you might be able to retain your coverage with your carrier by meeting certain conditions. But usually, this notice means you will need to purchase a new policy to protect your home. You might not have even done anything wrong. Sometimes policies...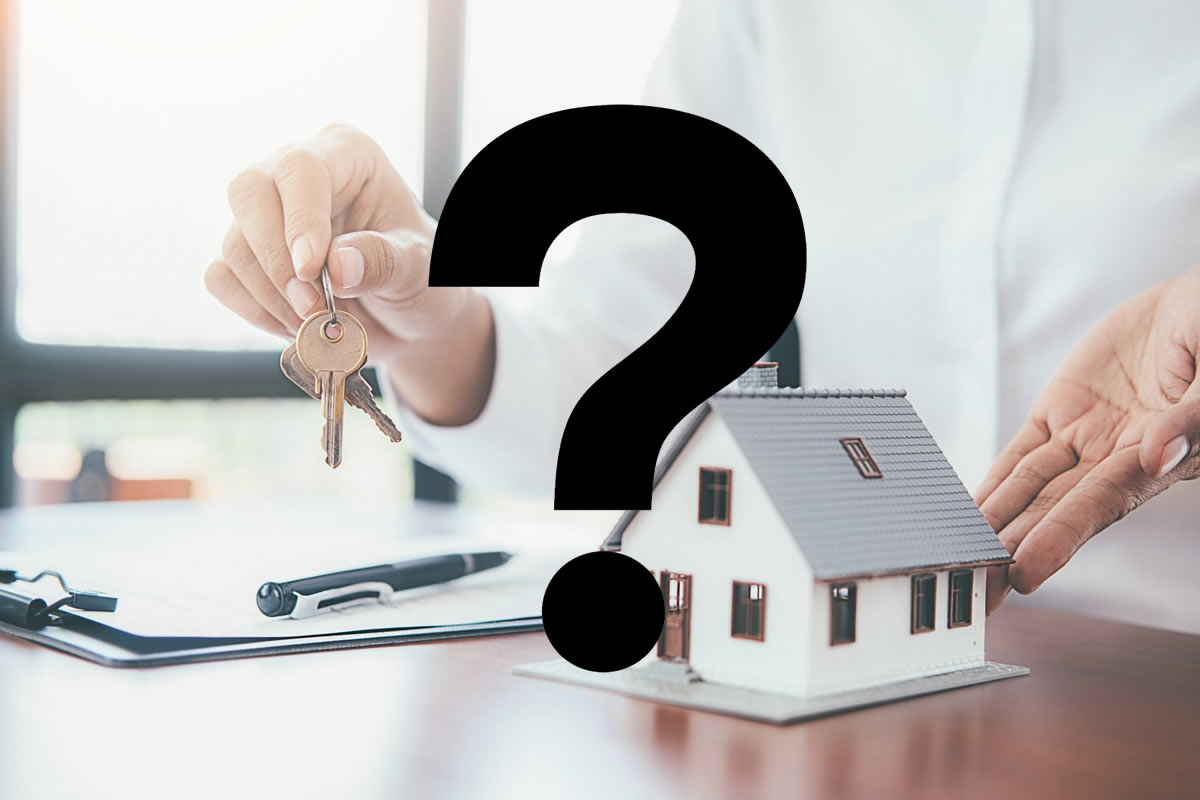 If your business has sustained damage from a flood, fire, or storm, you need to know the insurance claims process to begin the recovery process. Avoid claims surprises by calling a public claims adjuster in South Florida to notify your insurance carrier. Once the damage has been reported, a public adjuster will assess the damages and make any necessary temporary repairs to protect your business from additional damages. However, do not risk the success of your claim by trying to manage it alon...
Unfortunately, cars, businesses, and homes are prime targets for vandalism. It is no secret that South Florida is famous for its world-class nightlife that people travel from all across the globe to experience. Sadly, it has become common for locals and tourists to vandalize other people's property. From break-ins to graffiti, vandalism is a widespread problem in our communities. It evokes anxiety and sadness, creates heart-wrenching damages, and creates unnecessary and unfair expenses ...
Negotiating is a part of life. Whether you are a homeowner dealing with an insurance claim settlement, a business professional trying to seal a deal, or a parent dealing with an angry toddler, it is critical to know how to negotiate. But negotiating is not something that comes naturally. Most people have difficulty negotiating because they do not understand how it will benefit them. Our public claims adjuster in South Florida offers the following practical tips for negotiating with your insur...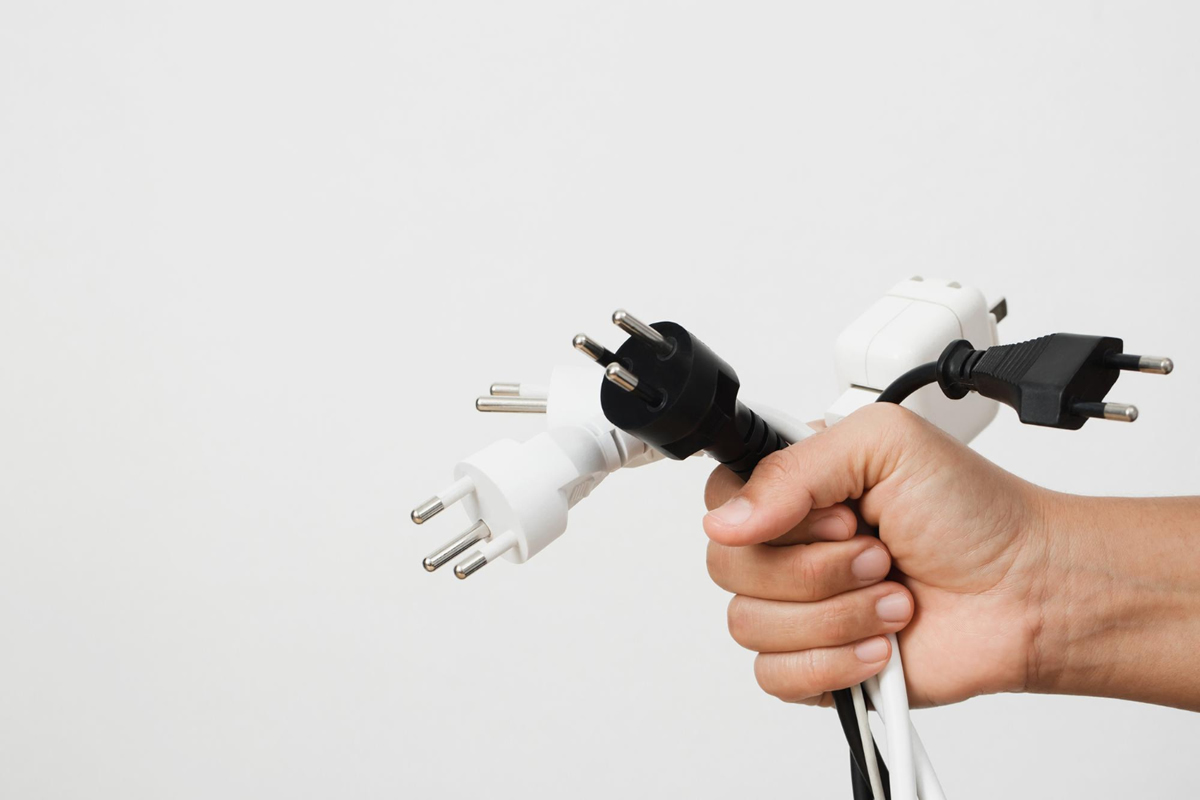 Technological advancements have made cleaning up property after a fire much more straightforward than in the past. However, cleaning items is not the best option after a fire or extreme heat exposure in some cases. Fire can damage some items so severely that it renders them ineffective and possibly dangerous. Our expert on property claims in South Florida presents the following things you should always work with your insurance company to replace if they have been damaged by fire: E...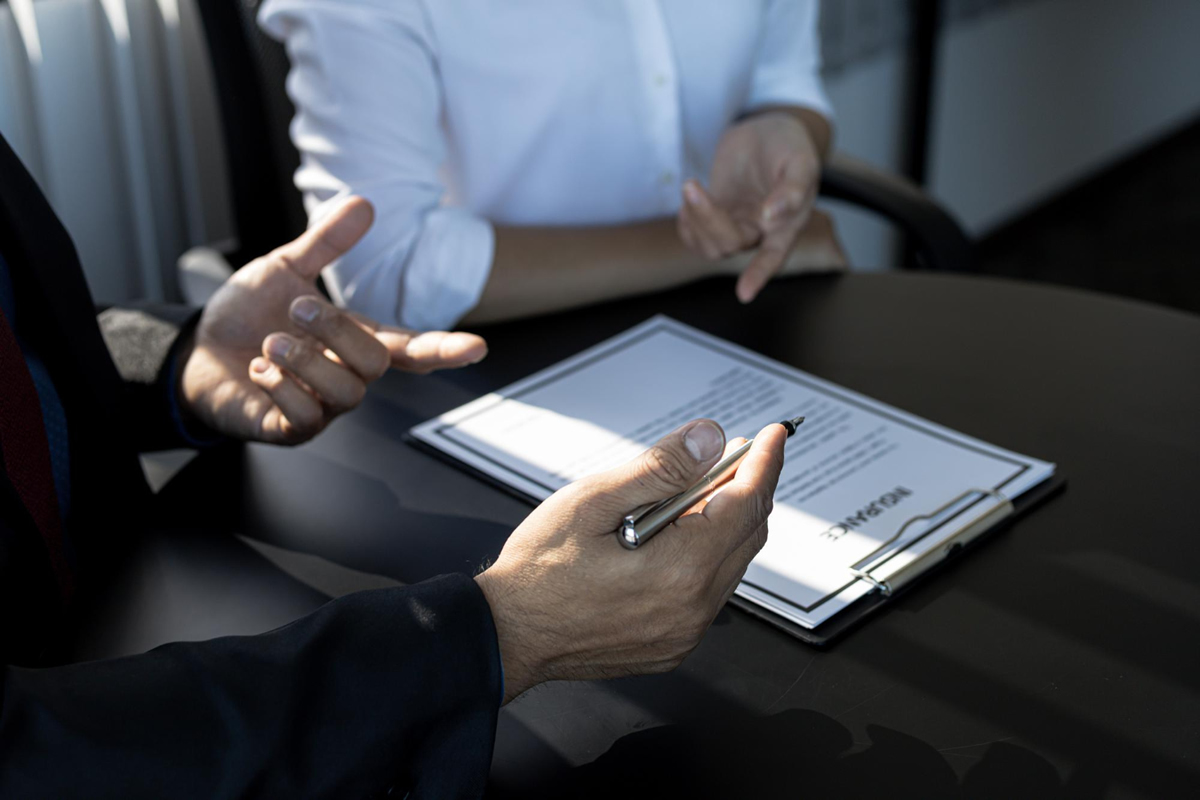 Life can get complicated when your business or home is damaged. You do not need the added stress of pressuring your insurer to speed up your claim settlement, but that is often the case. It does not seem fair, but you will be the most motivated to move a claim forward when your home or business is damaged. You can count on delays, contractors missing deadlines, necessary building materials being on backorder, or a million other circumstances slowing down your property restoration. When someth...
Insurance claims are usually unavoidable when rebuilding a home after a significant loss. It can be traumatic enough just to get your family somewhere safe. Then comes the challenging claim reporting process, sifting through your personal property damages, and finding a contractor to make needed repairs. You will also be forced to work with your insurer's property claims adjuster, who has empathy for your situation but does not have the same financial and emotional investment level as y...
It is not uncommon for insurance claims to take much longer than expected. Unfortunately, most insurers use this to their own advantage by requiring excessive evidence or dragging the process out intentionally to get a property owner to accept a smaller offer than they are entitled to receive. There are cases where insurers are not being malicious, but a claim is so elaborate that processing takes an extended period. No matter the situation you are dealing with, it is vital to know ...
Insurance claims for property damage are complicated to navigate without experience. Your insurer usually requires an inspection of the property damage to determine your claim's validity and an estimated cost of repair or replacement. Most property owners are unfamiliar with how insurance claims work. It is not uncommon for people to have never filed an insurance claim in their past. Even when you have filed a previous claim, each one is different, and the circumstances can va...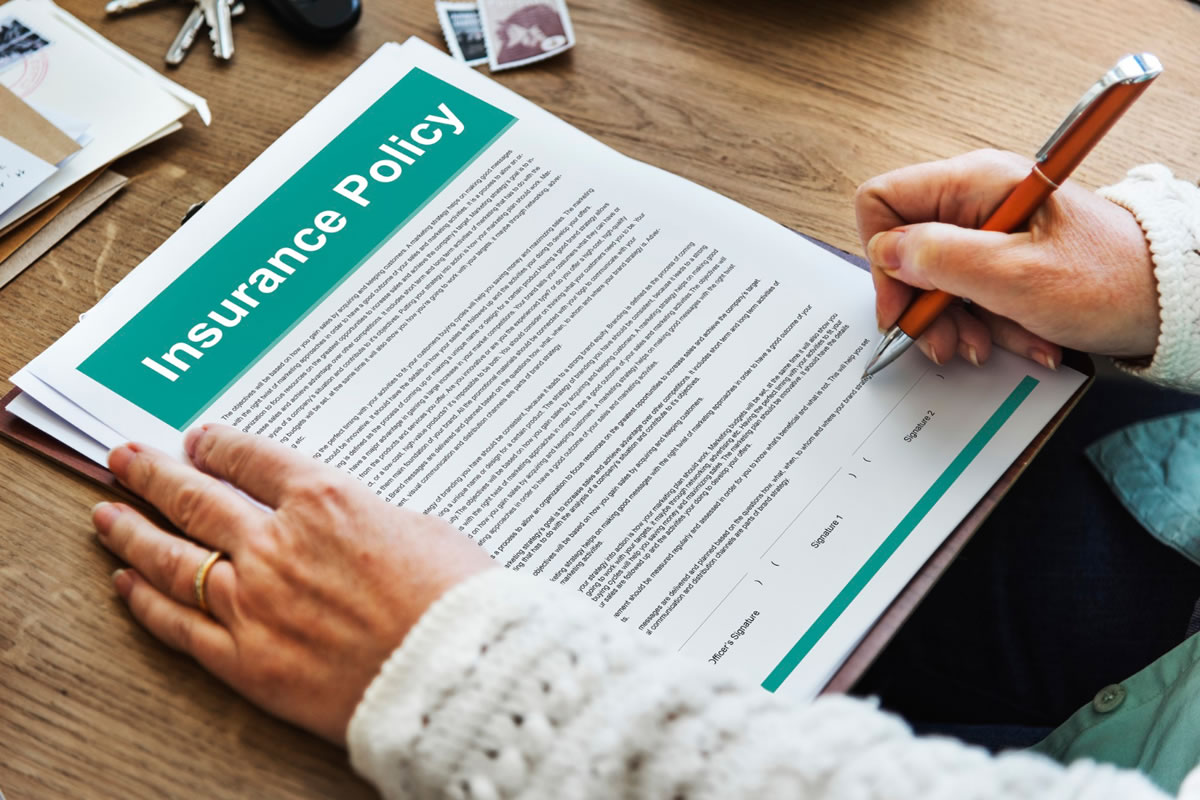 Most people have minimal experience dealing with their insurers. For example, most policyholders have never needed to file a significant insurance claim. Unfortunately, insurance companies tend to take advantage of this inexperience and do things that will not catch the attention of a naïve property owner. Our experts on property claims in South Florida reveal some of the secrets that your insurer does not want you to know. An insurance company does not want you to hire an att...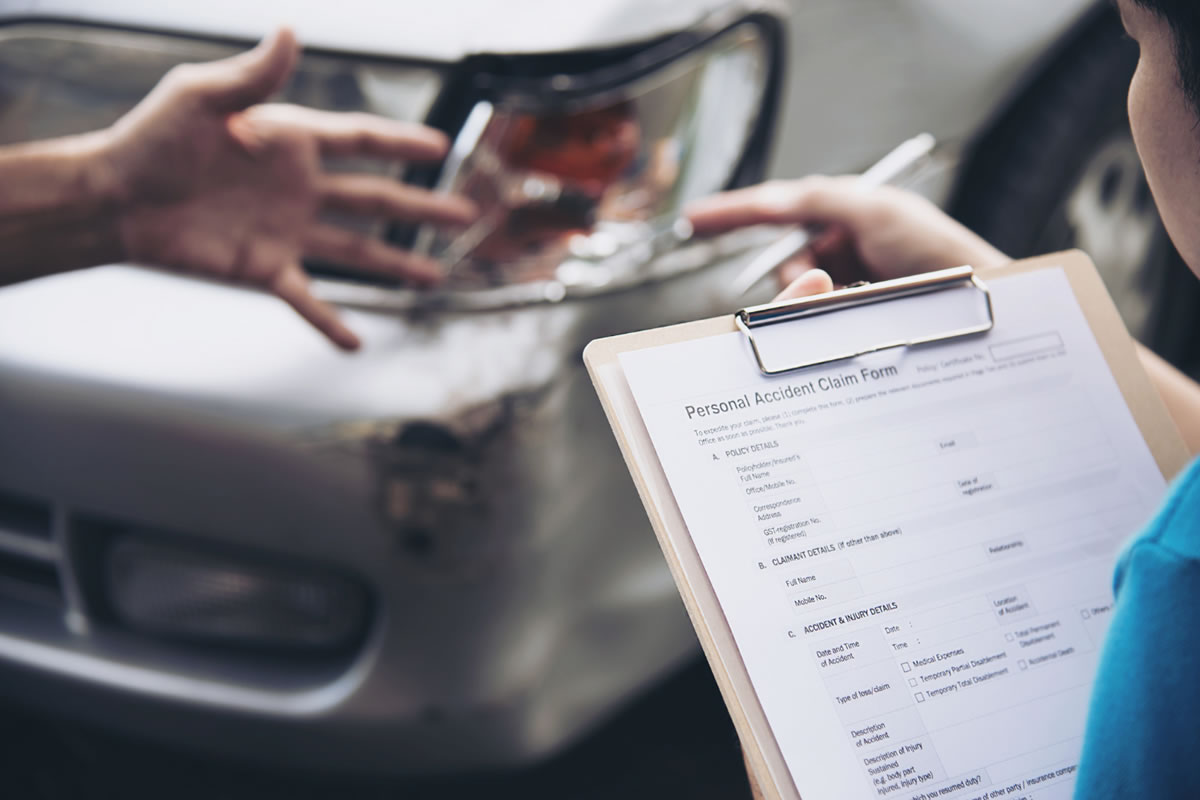 The majority of adults will purchase an insurance policy and file a claim against it at some point in their lives. Some people choose to hire a public adjuster to help manage the claims process and negotiate with an insurance company when they file a claim. If you have a keen eye for detail and love helping others in their time of need, being a public adjuster may be a great career path for you to consider. But before embarking on a career like this, it is essential to know the benefits and d...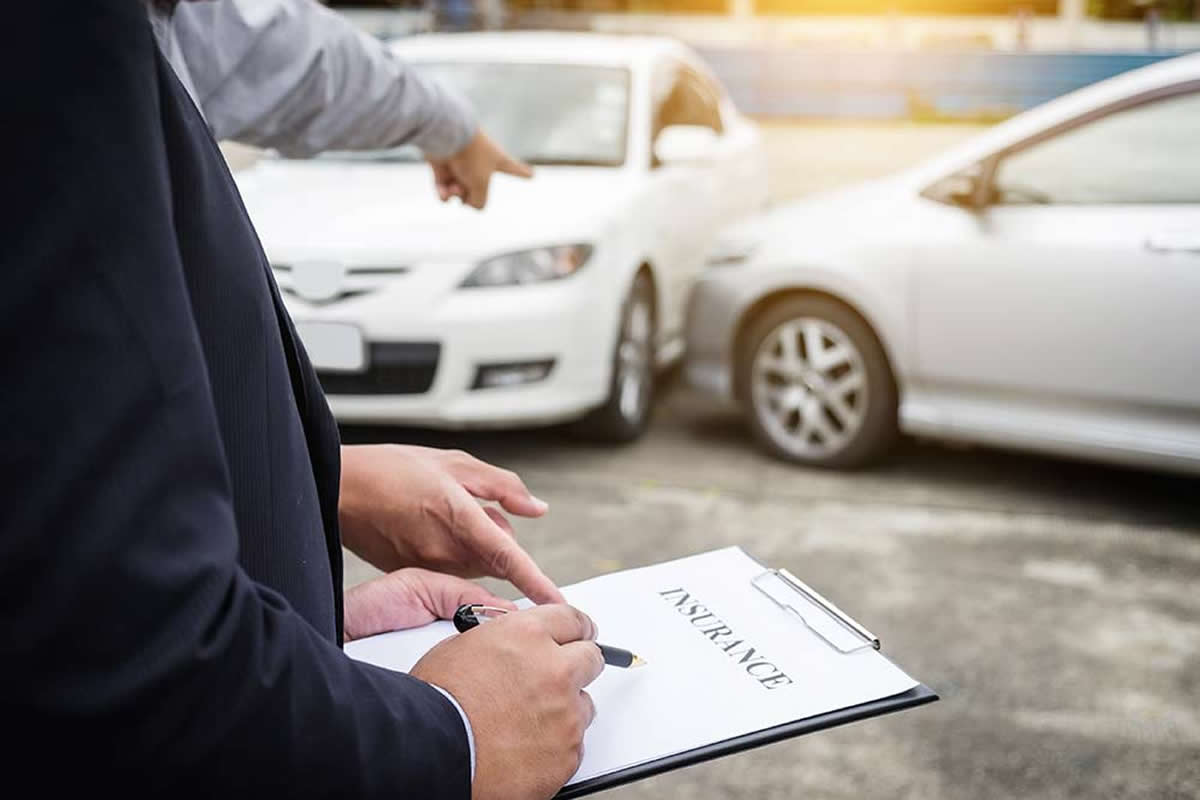 Property damages and losses due to unexpected incidents are some of the most significant challenges that business owners can face. Damages like these can severely impair the normal operations of a business. After they happen, the business owner's responsibility is to get the company back to normal as quickly as possible. Our experts explain why a business should hire a public claims adjuster in South Florida. Public Claims Adjusters A public adjuster is an independen...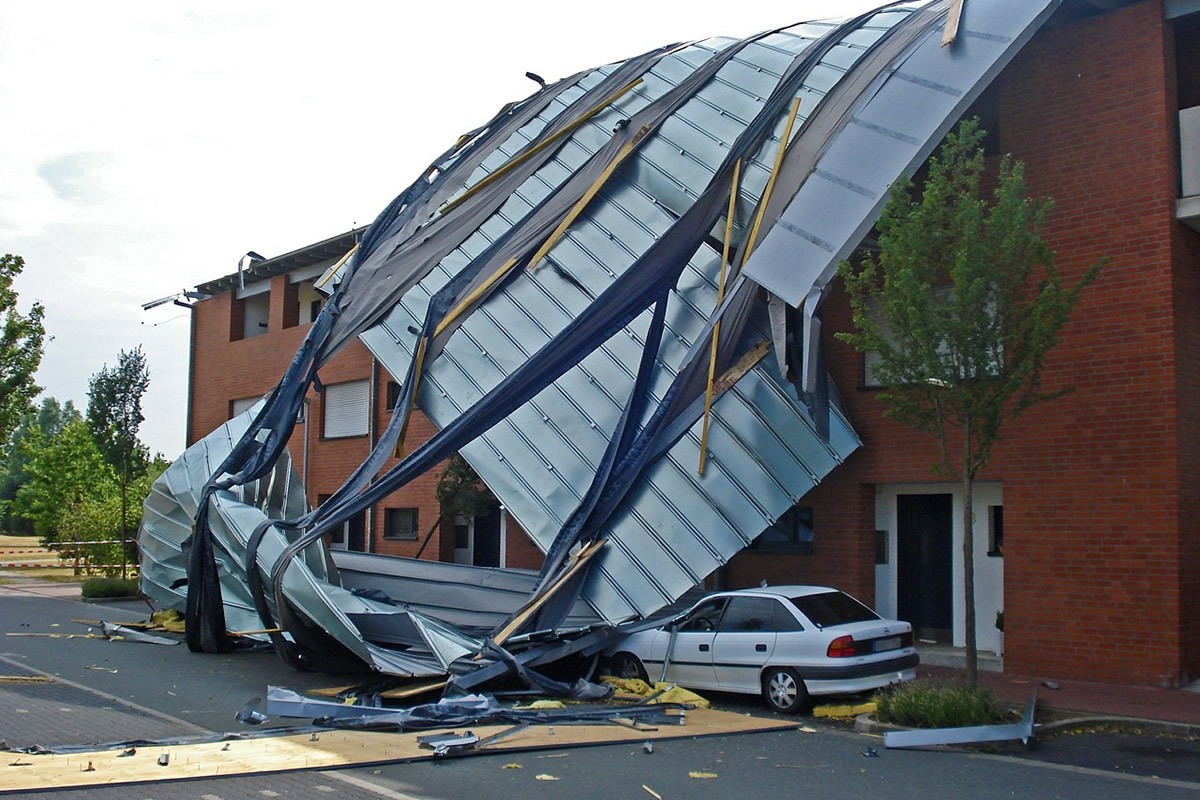 If you've recently survived a tornado or severe storm and had extensive property damage requiring repairs, including your roof, beware when a contractor requests permission to talk to your insurance company about using an assignment of benefits. Always read the fine print before you sign. Otherwise, you could accidentally sign over your insurance benefits and all extra money owed to you as part of the settlement of your claim. Our public insurance claims adjuster in South Florida offers t...
There is nothing fun about paying insurance bills every month, but as a boat owner, insurance is essential. Insurance offers a layer of financial protection against significant boat damages. Unfortunately, most insurance companies are known for doing everything possible to avoid paying out on insurance claims. Therefore, having your boat damage claim delayed, underpaid, or denied, is a worst-case scenario. Luckily, public insurance claims adjusters can help you handle claims for damage on you...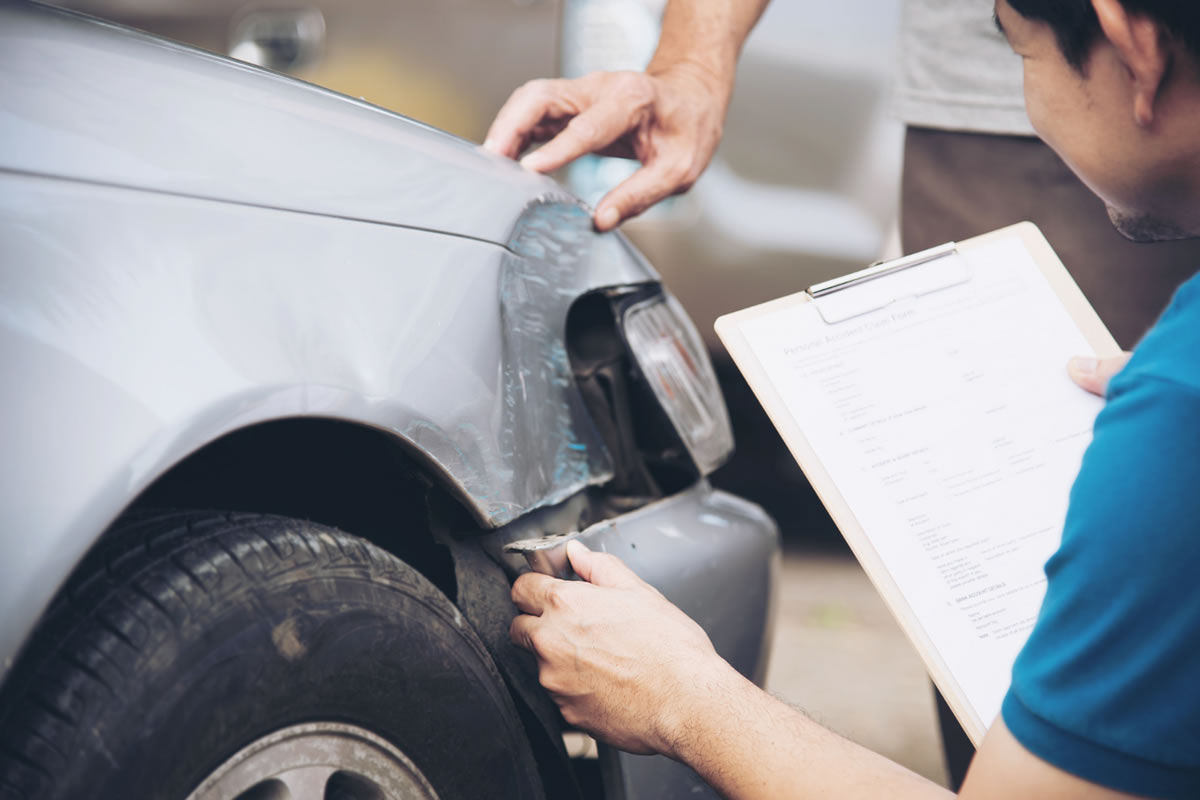 You can likely handle the insurance claims process on your own if you suffer minor damage to your business or home. However, you will probably find that it pays to have a public adjuster working for your interest whenever damage is substantial. A public claims adjuster is your exclusive advocate and representative, unlike the claims adjuster that your insurance assigned to your claim. A licensed public claims adjuster can easily help you navigate the claims process, document and evaluate the ...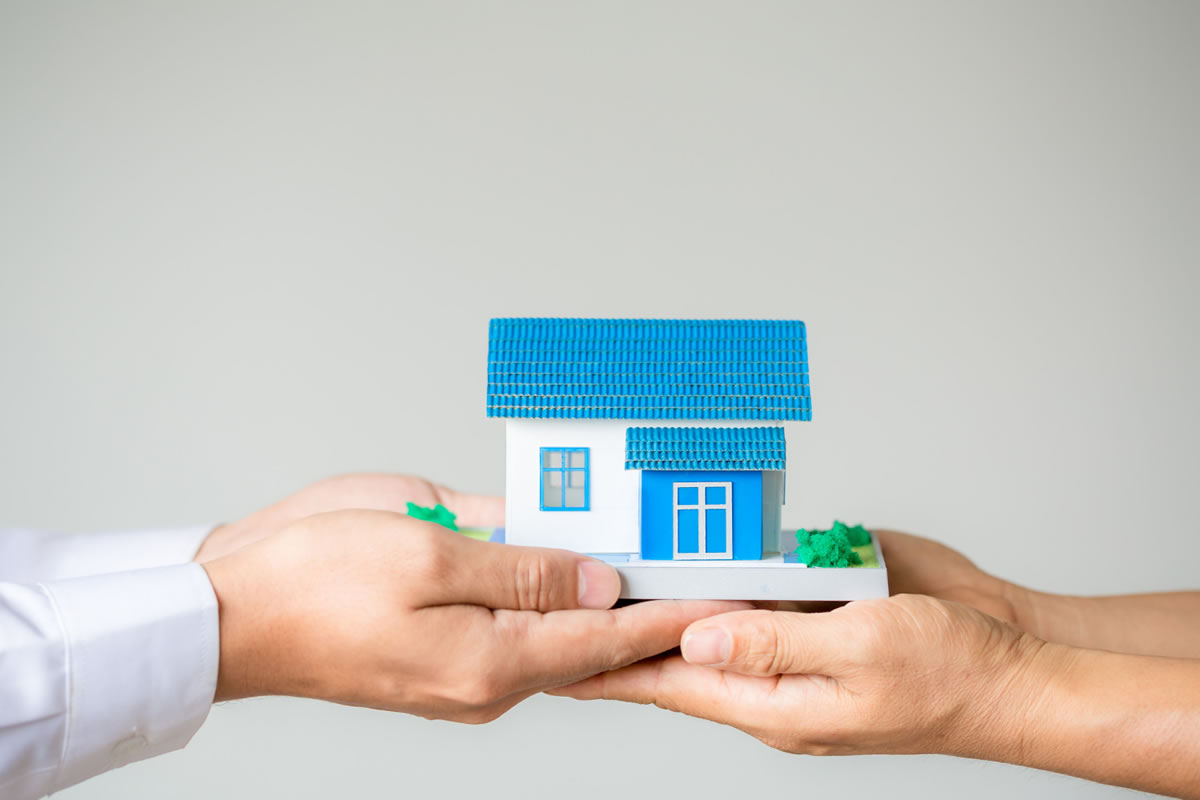 People with experience will tell you that a public claims adjuster is worth their weight in gold. In many cases where insurance companies refuse to pay the entire loss on an insurance claim, public adjusters will help settle the insurance claim in your favor. Public adjusters work independently of insurance companies who charge you nothing for their adjuster services. A public adjuster will require somewhere between 10% and 20% of your settlement for their work on your case. They will work on...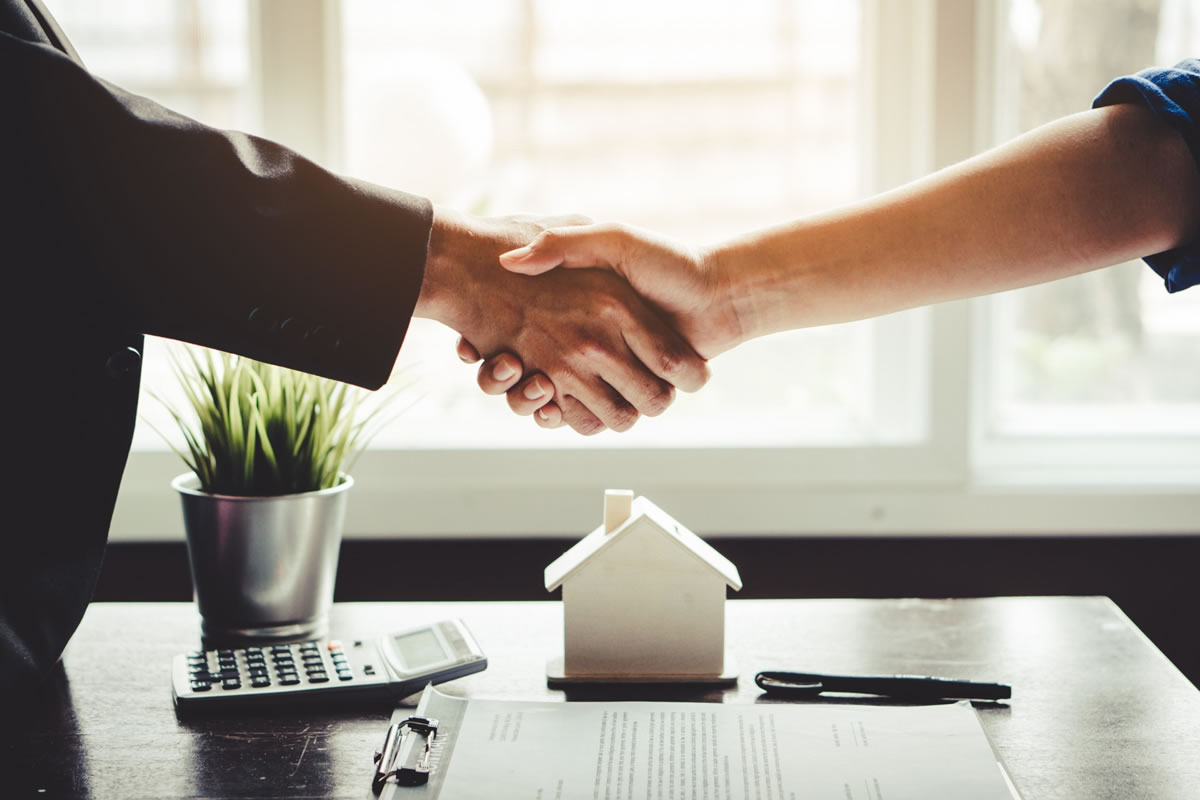 Home insurance premiums are based on different factors than auto insurance premiums. Unfortunately, this difference makes it hard to determine what will or won't change your homeowner's premiums due to the multitude of factors that are considered when calculating your peril score. For example, home insurance costs and risks are based on neighborhood trends, building attributes, location, and many other factors. While making a claim will not increase your current premium, the...
Understanding an insurance policy can be a challenging thing. So it is not surprising that filing a claim on a homeowner's insurance policy can be especially difficult, as well. The level of difficulty worsens if there is extensive damage or a complex claim. Suppose you are one of many Americans who suffer a loss and are forced to file an insurance claim. There are things you can do to help make the process as smooth and straightforward as possible. Our public claims adjuster in...
The seasons come and go. The weather keeps changing, but your rooftop is there to ensure your home stays protected. Preventing property claims in South Florida is possible when you take care of your home and your roof. However, a few types of weather represent a more noteworthy danger than others. These are some of the ways that roof damage can occur during different types of storms and inclement weather. How Hurricanes Cause Damage to Your Roof Hurrica...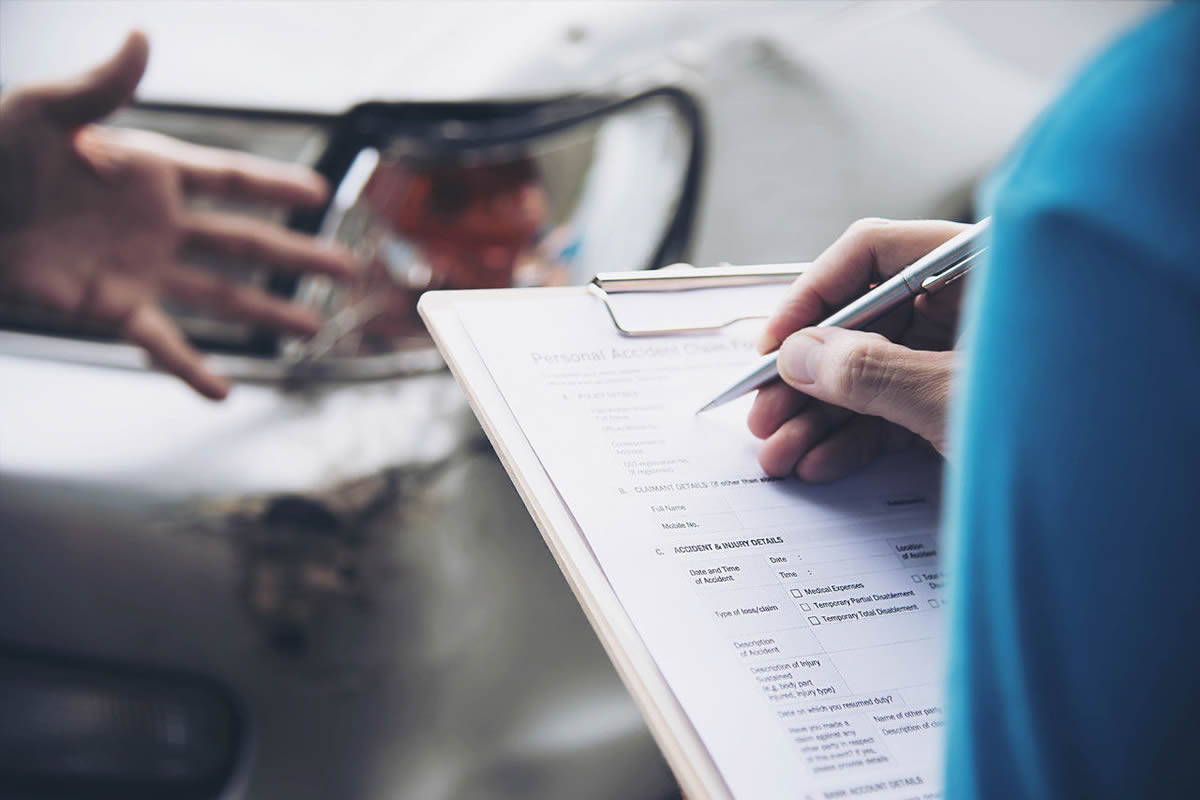 Substantial loss and damages to your home may necessitate submitting a reimbursement claim with your insurance company. Unfortunately, the insurance company will reduce the amount they are willing to pay, and you may end up paying for repairs out of pocket as a result. To avoid this, you should employ a public insurance adjuster in South Florida to assist you in filing and handling your claim. These are a few of the ways that they can get you the most money from your claim. T...
Have you just suffered damages to your home? Are these damages the result of a storm, hurricane, wind, rain, floods, fires, or other unforeseen incidents? When you have suffered damages to your home because of instances out of your control, you may be eligible for insurance compensation from your homeowner's insurance carrier. These policies are put in place to protect you from moments just like these. However, your insurance company will be looking out for their...
A total loss insurance claim is when the insurance company determines that the cost to restore the property is more than the cost of the property itself. These cases are rare, but they do occur from time-to-time. One of the most common causes of total loss insurance property claims in South Florida is fire damage, as it can destroy entire properties in the matter of minutes. Different states have different rules about total loss insurance claims, but this is what you should ...
You are frustrated because your insurance company just denied your claim. When you have suffered damages to your home, you want your homeowners' insurance policy to kick in to cover the costs to repair and restore the property. You want your insurance company to work with you, but they just denied your claim. Now what do you do? As public claims adjuster in South Florida, we help many homeowners with this very issue. These are a few steps you can take when ...
Fire cleanup and restoration is one of the most extensive restoration processes to get your home back to its original condition. It may take months to fumigate your home from the spoke damage, and it can take even longer if the fire spread throughout your entire home. Because of this, many homeowners may choose to move to a new home instead of performing the repairs. For those that have suffered from fire damage, you will likely work with your insurance company to get compen...
Have you recently suffered from property damage that caused your home to need extensive repairs and restoration? Many people suffer from weather damage, water damage, hail damage, or other types of damage that cannot be prevented. Because of this, they need to stay protected with a homeowners' insurance policy if they suffer from these events. When you file property claims in South Florida, you start the long claims process with your insurance company. Any time y...
Business owners need to protect their business from everything from fraudulent financial behavior to property damage. Because of all their responsibilities, they need to stay updated on the current repairs and maintenance that need to take place before the materials and surfaces become vulnerable to damage. As an expert public claims adjuster in South Florida, we can help when you suffer from damages to your business because of weather, water, fire, or other unforeseen circumstanc...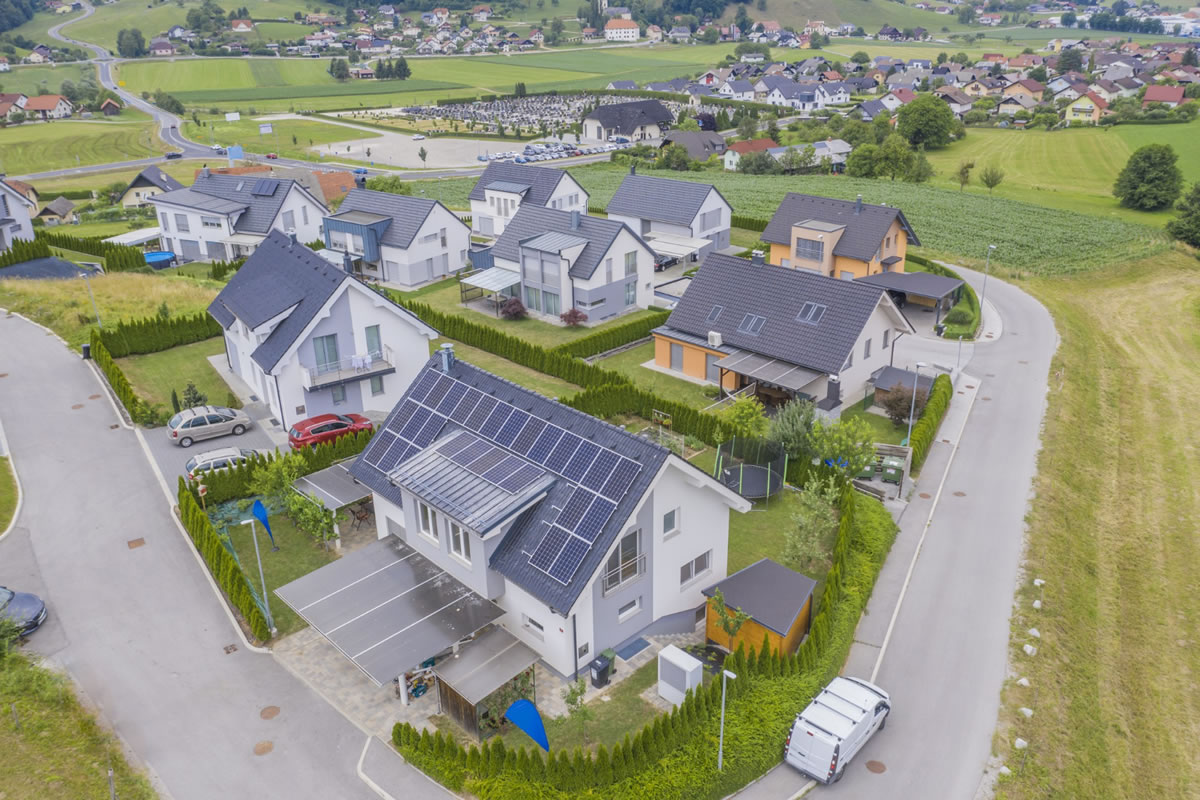 Being a homeowner comes with many responsibilities. These responsibilities can continue to pile up over time, making it even more difficult to remember what you needed to get done in the first place. Because of this, it can be easy to neglect maintenance and care tasks that are not staring you in the face. As a public claims adjuster in South Florida, we help many homeowners with their property claims when they suffer damage to their property. However, some are denied ...
Are you concerned about the dangers that hurricanes present to your area? Do you live in a hurricane-prone area? Living in Florida poses many challenges to homeowners, especially to those that live along the coastline because of the threat of hurricanes. When a hurricane comes through your area, you may suffer damages to your home that have you needing the help of a public insurance claims adjust in South Florida. Because hurricanes carry heavy winds and rains, there a...
Hurricanes are cyclones that form over tropical waters as well as subtropical waters. Hurricanes don't only consist of wind, but water and debris. The debris is swept up by the pollution in the waters and whatever debris is grabbed from shore. The water and debris can damage your property, causing thousands in repairs that your insurance may fight to cover. This can be a devastating force of nature that can cause you to need to file property claims in South Florida, which can be emotional...
Many Florida homeowners live in communities that also have HOA fees. These Homeowners' Associations are great for those who live in communities that offer many different amenities and services, like community swimming pools and landscaped and manicured grounds. Many people may not know that HOA fees can also protect you from some insurance liabilities that occur in the community you live in. Because of some of the extreme weather like hurricanes or flooding in certain pa...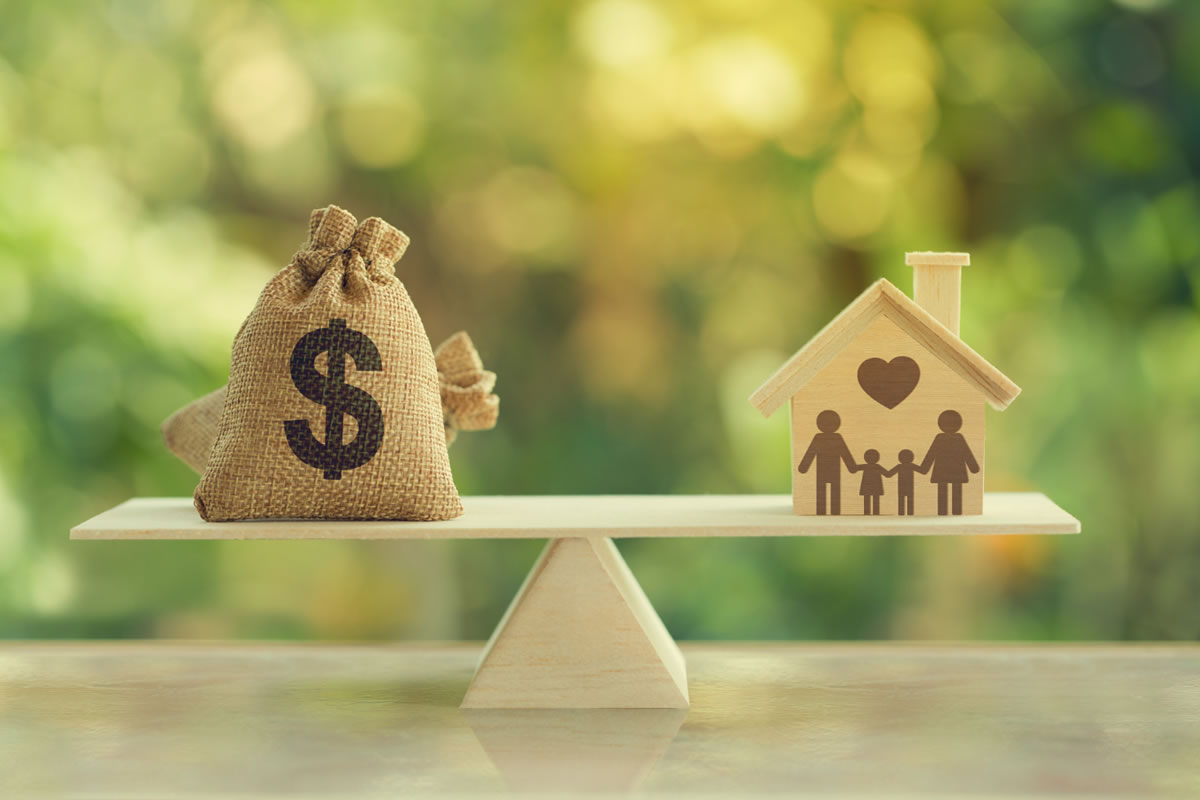 Unfortunately, all insurance is not created equal. The least costly homeowners insurance will likely offer you the smallest amount of coverage, and Vis versa. There are many insurance policies that are standardized, which offer various levels of protection depending on the requirements of the homeowner and the type of residence being covered. Due to a fluctuating market, it is often an good idea to urge coverage for quite your house is worth. It can be difficult to und...
Are you worried about the devastating effects of a fire in your home? Do you fully understand all of the risks and causes of fires? By understanding how a fire can negatively affect your home, property, and loved ones, you can prevent them from happening. This can save you from the troubles of having to make repairs, file property claims in South Florida, and go through a lengthy insurance claims process. There are a few main causes of household fires that you should k...
When you live in an area that is prone to natural disasters, you should always be prepared in the event of an evacuation. In the state of Florida, we see many hurricanes that range from mild to severe, all requiring different levels of preparation. As a public claims insurance adjuster in South Florida, we have seen homes and properties become ravished or destroyed due to the heavy winds and rains that accompany these tropical storms. This leaves homeowners wondering what...
Are you about to hire the services of a public claims insurance adjuster in South Florida to help you with your property claim? When you suffer from extensive damage to your home, business, or property, you will want nothing more than to have the right professionals by your side. As you work through the difficult insurance process, it can become emotionally taxing, frustrating, and overwhelming. However, when you work with the right professionals, it can become much easier.&...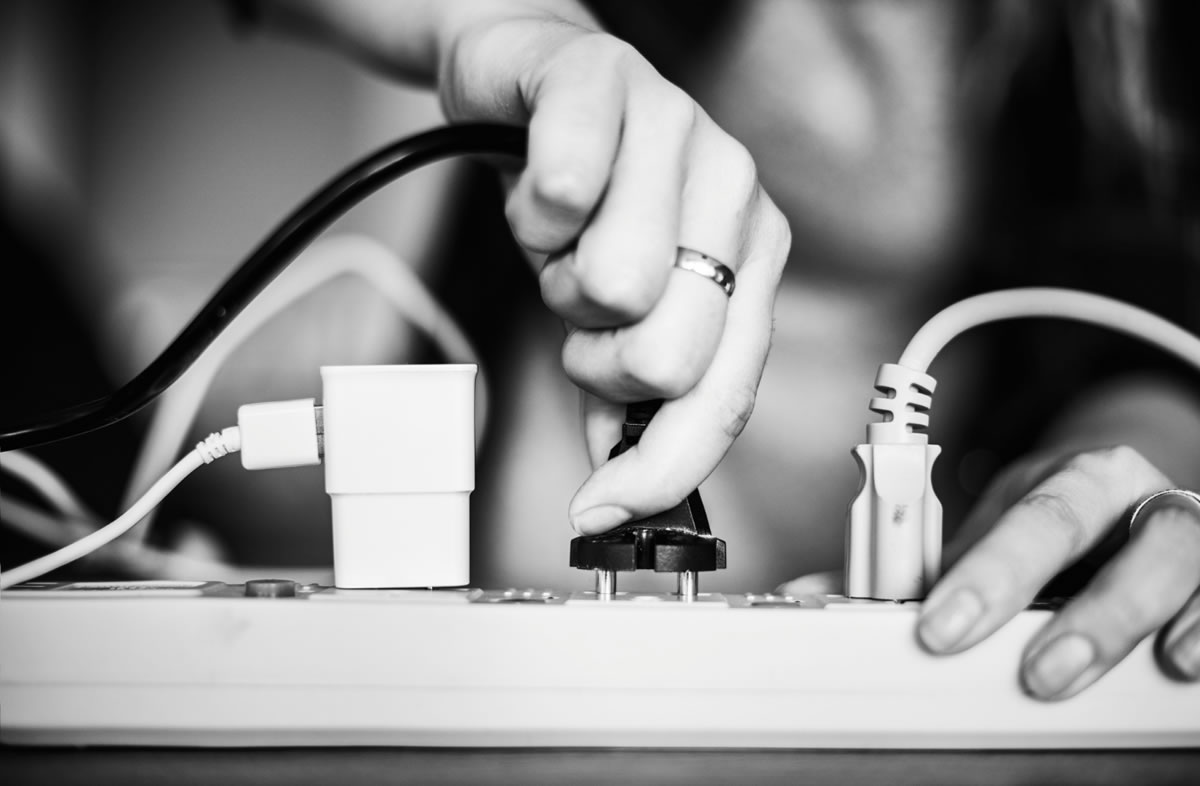 Are you worried about the potential threat of electrical surges during a severe hurricane? Are you prepared in the event of a power outage? Electrical hazards can bring about many expense damages and repairs that can prompt you to file property claims to receive insurance compensation. There are a few tips that you can follow to prevent electrical damage during large storms and hurricanes. Secure a Back Up Power Source In the event of a power outage, yo...
Florida is a beautiful state to live in, with close proximity to the ocean, beaches, and many lakes. It is also a warm, sunny, and inviting state that is a great place to call home. However, Floridians have their challenges when it comes to extreme weather. Because of the risk of water, flood, wind, and hurricane damage, many Florida homeowners have solid insurance policies that protect them from these incidents. As a public claims adjuster in South Florida, we assist ...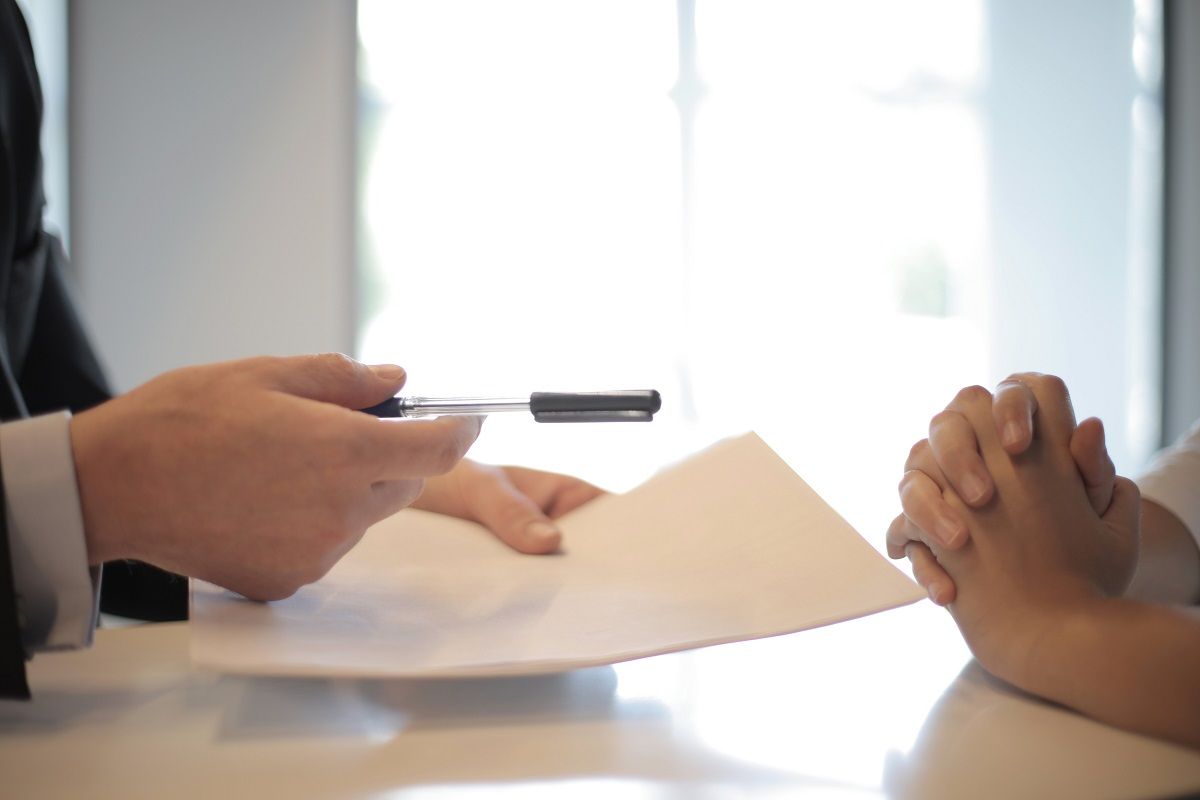 Are you wondering why the insurance company sends out a claims adjuster after you file an insurance claim against them? As a policyholder, you are eligible for compensation to restore your home to its normal state after you suffer from damages from unforeseen incidents, like storms and severe weather. After you start the insurance claims process and file your property claims in south Florida, you will then need the services of an insurance adjuster to assess and evaluate the damag...
Are you the owner of a commercial property or business building? When you own a business, you want to do everything you can to maintain the property and keep it in optimal shape. This involves caring for the outside the building, including and especially the roof. As experts that deal with many property claims in South Florida, we see many damaged roofs that have required expensive repairs or replacements. When you can, you should prevent these issues from destroying y...
Did you know that most property insurance claims are made as a result of extreme weather? Accidents that can happen because of weather, like heavy rains, extreme winds, or dangerous storm, can often wreak havoc on your home or property. This can cause issues to your home that require repairs or complete replacements, which can become expensive. Homeowners that have insurance policies are protected against these damages, which can cause them to enter into an insurance c...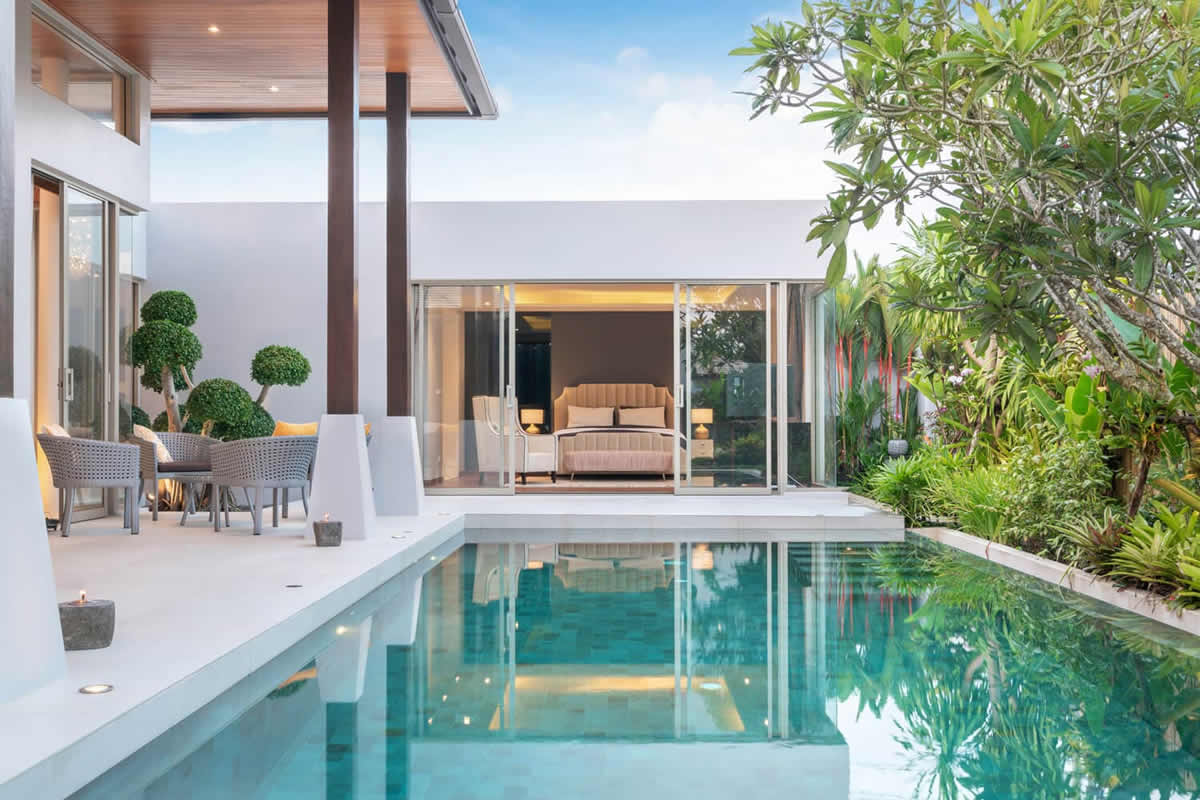 Do you own a pool in the heart of Florida? Most likely, you are familiar with the many hazards that come with living in south Florida, such as living near the ocean and being susceptible to tropical storms and hurricanes. The extreme weather associated with hurricanes has many Florida homeowners scrambling to protect their property. In case any damages need to be reported to your insurance company, you'll want to work with a quality public claims adjuster in South Florid...
Have you filed a property claim with your insurance company a while ago and still haven't reached any settlement? The insurance claims process can be lengthy and time-consuming. It can also be full of delays or period of silence, which can be incredibly frustrating for homeowners relying on settlement for their repairs. When you work with our quality public claims adjuster in Hillsborough County, we will fight with you to urge the insurance company towards a settlement i...
Have you recently suffered damages to your home due to unforeseen circumstances, like fire, flood, or extreme winds? Hurricanes often bring about intense weather conditions in Florida, so this is a main cause of property damage to many of our clients' homes. When you suffer property damages, you'll want to receive compensation to cover any repairs or replacements you may need. There are a few people you'll want on your side during this process, and a public adjus...
Have you been watching the news and noticed that a hurricane is headed in your direction? When you live in south Florida, this is common during the late summer and early fall. Many homeowners and businesses have hurricane damage preventative measures put into place to spare their property from extensive storm damage. Because Mother Nature may have her own plans, it is important to also prepare yourself for any insurance claims process in case of extensive damages that you ne...
Electrical fires are surprisingly the leading cause of house fires in residential communities. These fires cause extensive property damage and potentially even loss of life when they are severe. To prevent these fires, it is important to practice electrical safety inside your home. As an adjuster that deals with property claims in South Florida, we help assess the damage of many house fires to work with your insurance company. After you suffer fire damage, you will lik...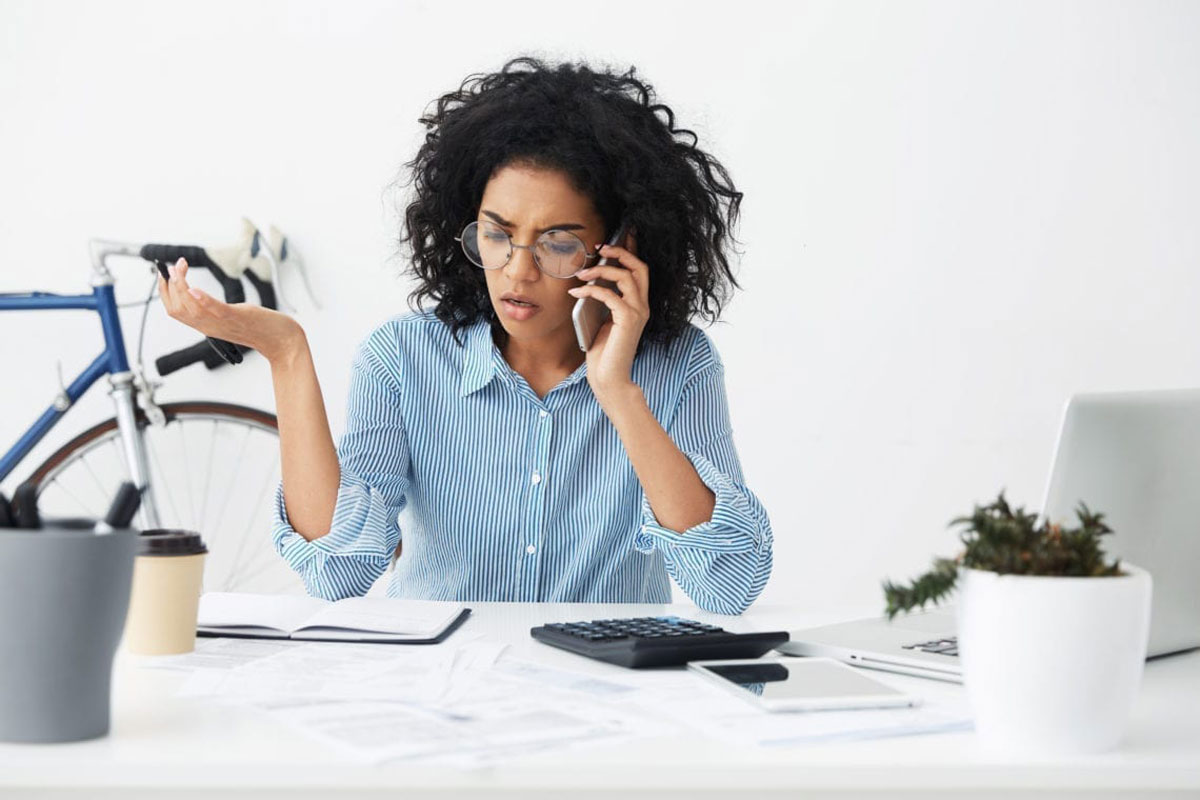 Have you suffered damages to your Florida property after a storm or bout of extreme weather? Are you looking to settle with your insurance company for damages? Many people may not be aware of the fact that in order to settle with your insurance company, you will also need to work with an insurance adjuster. When you use a public insurance claims adjuster in South Florida, you will allow the process to go much smoother. These professionals are able to guide you through ...
When you live in Florida, you encounter hurricanes, tropical storms, and other severe weather that can cause damage to your home. Also, you may suffer from burglary or an accident that leaves your home ravaged by disaster. Once your home is damaged, you will want to file an insurance claim to get compensation to cover damages. This process is typically not something people enjoy going through, but it is necessary to get what they deserve. As a public insurance claims a...
Water damage can have many negative effects on your home. Water damage creates a perfect home in which mold can fester and grow. When mold forms, it can have lasting impacts on your health if not dealt with properly. When you are a homeowner, you want to protect your investments. If you notice damage to your home because of mold growth, you may want to hire the services of a public insurance claims adjuster in South Florida. They will come out to your home and as...
In Florida, we experience many hurricanes and extreme weather that can create destruction and damage to our precious homes. Because Mother Nature has a mind of her own, now you are stuck making a plan for repairs and replacements. This can be a lot to take in, especially because there is still a long road ahead. Before you start to make any adjustments to your home, file property claims in South Florida. This will allow you to get insurance compensation to make a...
Insurance adjusting can become a stable career for many looking for a job change or a career path. In fact, there is always work for claims adjusters in Florida, as unforeseen events happen every day. Another great quality of a public claims adjuster in South Florida is that the earning potential is unlimited. The harder you work and the more jobs you take, the more money you will make. This has both pros and cons. If you are considering become an insurance adjus...
When you suffer water damage in your home, you are almost never prepared. These emergencies create issues in our homes that require immediate attention and water removal. This may also require the assistance of professional services to fully remove the water and keep your home from incurring additional damages. When you recognize damages done to your home, you will want to contact your homeowner's insurance company to help file a claim. They will send out a public ...
Have you recently been involved in accident and aren't sure who caused it? Have you been injured at work? Did you home or property suffer extensive damages due to extreme weather? You should consider filing an insurance claim to cover the costs of damages and repairs needed in the near future. As a public insurance claims adjuster in South Florida, we work to maximize our clients' insurance claims to get them the speedy payment they deserve. There are fou...
Imagine that you have just suffered the emotional loss of your home. When you call the insurance company, they send you a long form containing many complicated words that you must fill out. You realize that you do not even fully understand the damage that has occurred. You are in no condition to know what you are going to need to rebuild. Therefore, you need to hire a public claims adjuster in South Florida. Starting the Claims Filing Process The claims filing process ca...
It can be very time consuming to serve on the board of your homeowners association. The demands become even more when a natural disaster, such as a flood, hurricane, or tornado, strikes your association. To be most effective when disaster strikes, your board needs to develop a guide before an event takes place and work with a public claims adjuster in South Florida after the fact. Residents expect you to be an expert in dealing with the disaster. It is the role of the adjuster to make you loo...
When disaster strikes, the last thing you want to think about is the repairs, damage, and clean up required to make life normal again. However, disasters happen. A burst pipe is a perfect example of a disaster that almost no one wants to tackle. As a public claims adjuster in South Florida, we help many of our homeowners file the proper insurance claim paperwork after they have suffered damages related to water or flooding in their home. Even though you have may have a...
While you may think of a flood as anytime that water rises, that is not the definition that insurance companies use. Therefore, before you feel that you are not covered because your policy excludes floods, it may pay to learn what benefits your plan includes and what insurance companies exclude because many insurance companies may cover some types of water damage that the ordinary person would consider a flood. Insurance Companies Definition of a Flood Most insurance com...