Homeowner's Insurance Claims and Lightning Damage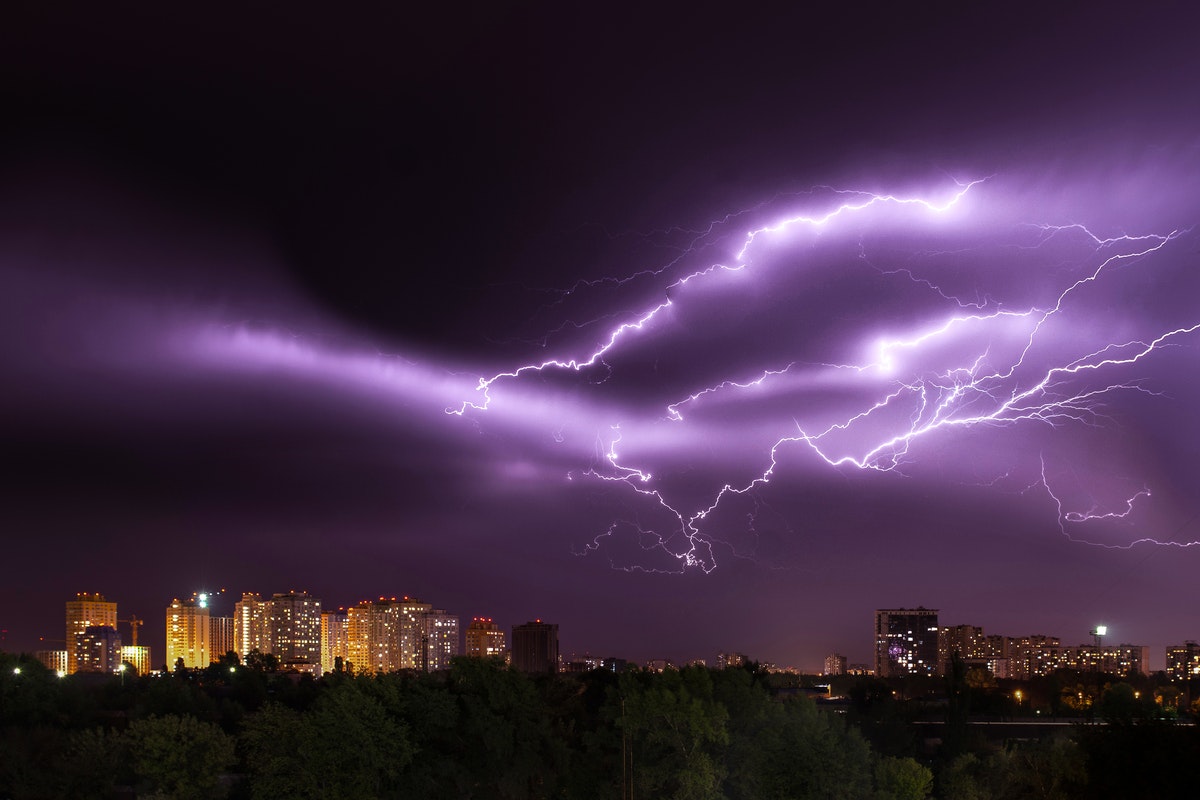 Florida is no stranger to lightning strikes. But many Floridians have no idea what happens when lightning strikes and damages their home or if their homeowner's policy covers such damages. Our public claims adjuster in South Florida discusses when your insurance policy will cover damage from lightning.
How homeowner's insurance covers lightning
When lightning strikes your home, it can cause a fire, ruin your home's wiring, demolish your electronics, disable your appliances, and harm your family. Most homeowner's policies consider lightning strikes and fires caused by lightning as covered perils. Your standard homeowner's coverage should include:
Personal property protection: This includes electronics, furnishings, appliances, and other possessions damaged or destroyed by a lightning strike. Typically, personal possessions are covered at 50 to 70% of the coverage amount you have on your home's structure.
Additional living expenses: Costs are covered if you need to stay in a hotel while your house is repaired or rebuilt following a fire resulting from a lightning strike. These expenses are usually covered at around 20% of the value of your home.
Additional structural damage coverage: This will cover damage to a garage or shed and is usually covered up to 20% of your home's value limit of coverage.
How homeowner's insurance policies treat lightning damage
Lightning is defined as: 'naturally generated electricity from the atmosphere' for insurance purposes. Lightning usually happens in three ways:
Lightning strikes: This is when a lightning bolt from the atmosphere enters and passes through your dwelling on its way to the ground below. It commonly causes the most damage to your property, including fires and charring. The damage caused by a lightning strike is easy to prove because it is clearly apparent. Regardless, it is critical to take pictures and record the time of a lightning strike for submission with your claim.
Near miss: A lightning strike is classified as a near-miss in a location near your dwelling without making direct contact. Therefore, the damage caused is usually less significant, making proving a claim more challenging. In addition, most homeowner's policies have exclusions for artificially generated currents like utility line sparking that create damage similar to a lightning strike near miss.
Ground surge: This is when a lightning strike causes an electrical surge through the area. These are the most common claims for lightning-related damages and are rarely paid out due to their difficulty to prove.
Insurance loss affidavits
When claiming a near-miss lightning strike, it can be challenging to prove that lightning caused damage to your home's wiring or electronics. In these cases, a lightning affidavit can help prove that the damage happened due to a lightning strike. These affidavits are usually completed under oath by a licensed electrician.
Filing a claim for lightning damage
Your homeowner's insurance has specific requirements for reporting losses and may place a time limit between 30 and 60 days. Do not wait to file a claim. You should notify your insurance carrier quickly to restore your home to its pre-loss condition.
This information should help you better understand lightning strikes and homeowners' policies. Contact our public adjuster in South Florida today if you need assistance managing a property loss claim. We are insurance industry experts, so we can work on your claim and help you get the recovery settlement you deserve based on your policy limits. Call us today!