How to Know if Your Home Insurance Covers Roof Leaks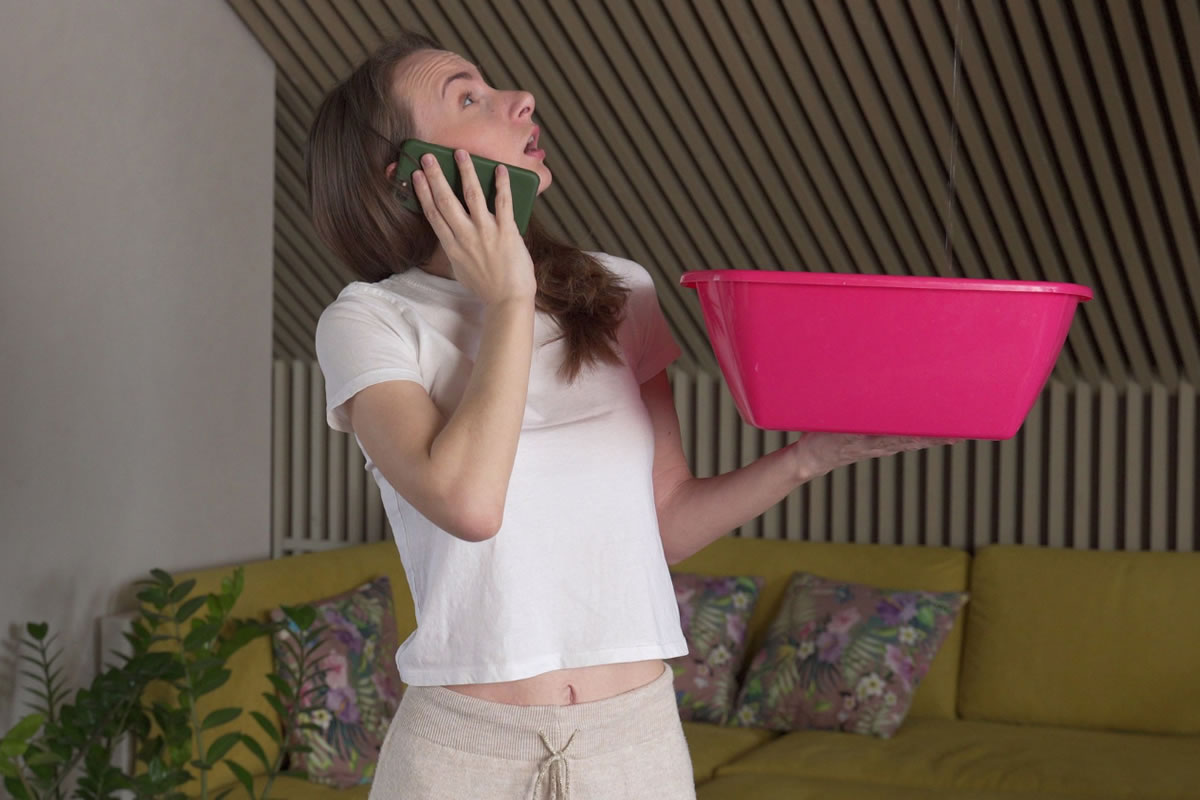 Homeowners' insurance coverage for roof leaks hinges on the reason for the damage. Damage to the structure of your residence compelled by any perils shielded by your insurance is typically paid. Hazards include fire, hail, heavy wind, and damage caused by snow and ice.
If you can verify that even a small leak was generated by one of the insured perils in your homeowners' insurance, it will be covered by your insurance policy. Damage from wind or hail is occasionally excluded from some policies or might be covered via a separate wind and hail deductible alternative.
As a homeowner, you need to guarantee that the deductible is fixed at an amount you can cover in case of complete roof destruction. Generally, wind and hail deductibles are between one and ten percent of your residence's coverage amount. In addition, insurers often require homeowners in Florida and other coastal states to maintain a separate hurricane deductible for official tropical storms and hurricanes. If your roof incurs damage, it won't be covered if you don't carry separate flood insurance.
Leaking roofs
Home insurers do not cover roof leaks that are not provoked by sudden damage but by the effect of wear and tear or absence of maintenance. Therefore, if your roof is harmed by one of the perils noted, but the insurer determines the damage was rendered by a lack of care or general wear and tear, your claim may be rejected.
Houses older than 20 years typically have more restricted coverage for the roof. Your home insurance company will only pay you out if your leak is caused by one of the perils protected by your homeowner's policy if the damage is sudden. However, in the circumstance of sudden damage, the roof will be covered according to the property's depreciated value, and you will be paid out accordingly. The property's depreciated value is also known as the actual cash value, and your home insurance factors in the age and state of the property when valuing it for damage claims. Remember that verifying the leak was sudden and not an indication of negligence may be problematic. The insurance inspector might determine that it is induced by neglect, even when the leak is sudden.
How can you guarantee you are protected in case of damage?
Regular inspection and maintenance are the most reasonable way to guarantee your roof is maintained correctly and does not suffer from normal wear and tear. Please keep a record of all your upkeep if you require it for insurance intentions. Additionally, if you are purchasing a new house, inspect to specify the roof's age and condition.
How to file your insurance claim
Filing a property damage claim can be problematic. You could make mistakes that may lead to you obtaining less than you deserve. If you have a leaky roof because of sudden damage, take advantage of hiring a public adjuster to file your claim. Learn more about our services by contacting our public claims adjuster in South Florida.