Tornado and Storm Property Loss Claims at a Glance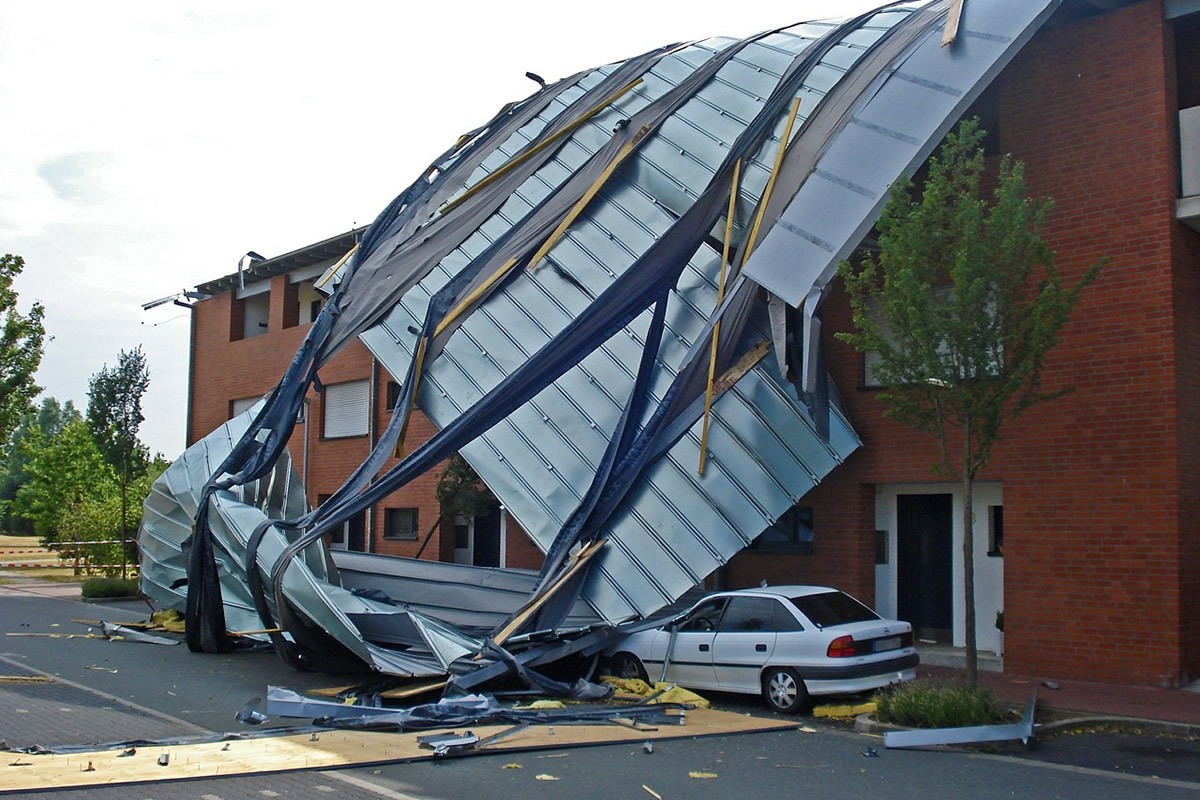 If you've recently survived a tornado or severe storm and had extensive property damage requiring repairs, including your roof, beware when a contractor requests permission to talk to your insurance company about using an assignment of benefits. Always read the fine print before you sign. Otherwise, you could accidentally sign over your insurance benefits and all extra money owed to you as part of the settlement of your claim. Our public insurance claims adjuster in South Florida offers the following information to help you understand insurance better, know the risks you are facing, and know what to do in a situation where you require repairs after significant damage from a storm.
Be wary about signing an assignment of benefits or AOB.
An AOB is a policyholder signed agreement allowing a third party, like an electrical contractor, plumber, roofer, or disaster damage cleanup company, to act on their behalf and seek payment directly from the insurance company. An AOB can be helpful for getting repairs underway because it allows a company doing repairs to deal with your insurance company directly. However, an AOB is a legal document, so it is crucial to understand the rights you are terminating and trust the repair company.
Be on the lookout for fraud.
After natural disasters, fraudulent home repair is common. Contractors often descend on regions that have been struck by disaster to try to make fast money and take advantage of victims. It is wise to do business with trusted and local companies. Ask your family, friends, and co-workers for references. You may also be able to get a list of preferred contractors from your insurance company. Always get multiple bids for any work that needs to be done. Before you complete repairs, your insurance adjuster may request to review estimates in many situations.
Protecting yourself.
It is vital to have a clear account of any damage you incur before filing a property claim with an insurance company. Also, be sure to document any losses before removing belongings or debris from the loss. Take video or photos of all of your damaged items and write out a clear list of your losses. Keep damaged items on hand so your insurance adjuster can inspect them thoroughly because many insurance companies require this within their insurance policies. Finally, file your claim within the required time listed in your insurance policy.
Timely filing is a requirement. To report to file a claim against your insurance, you will need to have information available about your policy, contact information for your insurer, and a list, or home inventory, of lost or damaged property. Your insurance adjuster will give you time to create a list if you do not have one ready. Be sure to ask the adjuster how much time you have to make your list. A claims adjuster will be sent to a debt assess any property damage for you at no cost. They will visit your property and do a walk-through to inspect any damages or temporary repairs that you have completed.
Hiring a public adjuster is a good idea.
A public adjuster differs from the insurance adjuster with your insurance because they do not have any connections to your insurance company. As a result, they can assess the property and home damages, carefully review your insurance policy and help negotiate a fair settlement from your insurance. Public Adjusters are required to be licensed in many states. It's critical to remember that some states do not allow public adjusters to negotiate claims on your behalf. In these states, you must have a licensed lawyer for representation.
Contact us today to speak with a public insurance claims adjuster in South Florida. We are here to make the process easier and get you back to living your life.